Advance Certificate in Financial Management on Solar: Add-On Courses with PV Business Management
India No 1. Solar Business School - Institute of Solar Technology
The training will fully equip delegate with the latest information on financing to allow them to continue to participate successfully in the Renewables Industry. Access the tools, knowledge, and network you need to close solar deals, increase your bottom line, and grow your solar business.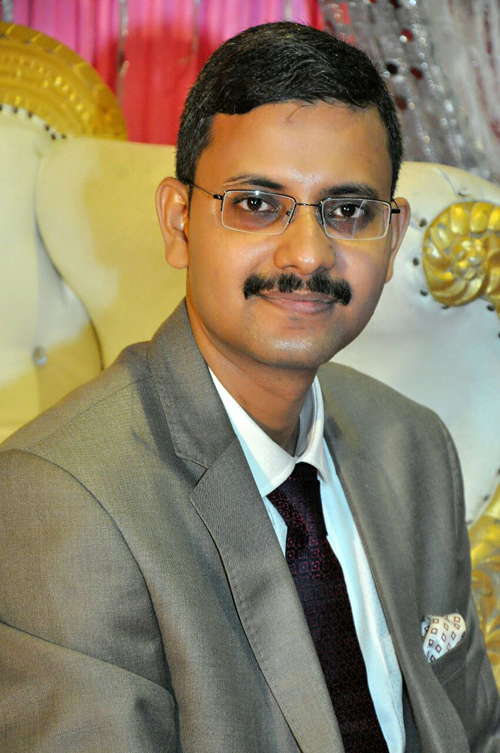 The course gives you the financial modeling background and perspective often lacking in deal negotiations that will help you quickly and easily navigate the most complicated projects to find the quality projects you want to develop, own, and operate.

The course is taught by Mr. Ujjawal Kishore
MBA in Power - NPTI, Faridabad
7 Years of Work Experience in Power & Solar Sector
Ex Assistant Manager - Adani Power Ltd.

Financial Modelling for Renewable Energy Projects will give you the skills to efficiently develop, modify and analyse financial models in the renewable energy sector. The course covers essential topics including funding mechanics, operational analysis and investment metrics and gives you a robust platform for analysis in the most sophisticated environments.
Perform project finance banking analysis, investment reviews or sponsor research
This hands-on course will clarify how project finance bankers, investors and external parties will analyse your project, and provide a deep understanding of the flexibility required in scenario analysis by a range of audiences.
Learning Objectives
Learn how to run the numbers to value a solar project
Learn the analytical tools and strategies for pricing a deal competitively
Learn how to work with investors to build good relationships that lead to future opportunities
Access all of the legal documents and contracts necessary to finance a project
Certificate will be Awarded by
Institute of Solar Technology, A Unit of Global Advanced Training & Educational Trust, Regd. under NCT New Delhi, Govt. of India
This course doesn't offer college credit toward a degree. Rather, it's an intense, targeted learning experience for professionals who need to build a very specific skill set.
Eligibility
Individuals considering a consultancy job and/or those who have to evaluate the benefits of adopting renewable energy technology.
Project Managers, Finance Managers, Business Development Managers, Project Developers & Planners
Managers and directors intending to invest in the renewable energy sector
Medium:
English
Duration: 16 Hours within 2 Days (Two Sunday)
Training Methodology:
The course will be delivered in class room board work, lecture using PowerPoint, sharing of case examples
Core Syllabus:
| Unit | Code | Module Detail | Class Hours |
| --- | --- | --- | --- |
Knowledge & Skill from this training Program
Through this training session, you can understand your responsibilities at work area
Technical Job skill:
Professional Skills:
You can able to
Course Fee:
Course Fee for Indian Students
Rs. 5,999/ including Service Tax & examination fee.
Pay Total Fee at the time of Registration/admission.
Course Fee for International Students
$ 200 (US Dollar) including Service Tax & examination fee.
Pay Total Course Fee at the time of Registration/admission.
Institute of Solar Technology
"ENTREPRENEURSHIP DEVELOPMENT INSTITUTE"
A Unit of
Global Advanced Training & Educational Trust
An Autonomous Institute Reg. under
NCT New Delhi, GOVT. OF INDIA
ISO 9001:2008 Certified Orginazation, Member of Solar Energy Society of India
IST - Authorised Training Center of NIESBUD (An Autonomous Institute under Ministry of Skill Development and Entrepreneurship), Govt. of India,
Traditional Learning vs. IST Skill Training

Education is all about learning the theory. Traditionally, an education may reinforce knowledge in which that you already have a foundation.
And that's where IST Skill training differs; IST training gives you the skills to do something rather than just know about something. Training can be specific to your need, your work experience or your skills-gap.


Quick Inquiry Form