Upcoming Training
Admission going on for November - 2021
Training from: 3rd Week of November - 2021

No of Batch per Month: 4 Batch
Total Seat: 10 Nos per Batch
Seat Availability: 2 Seats for Batch 4
Submit Registration
---
Training from: 3rd Week of November - 2021

No of Batch per Month: 4 Batch
Total Seat: 10 Nos per Batch
Seat Availability: 4 Seats for Batch 4
Submit Registration
---
Training from: 3rd Week of November - 2021

No of Batch per Month: 4 Batch
Total Seat: 10 Nos per Batch
Seat Availability: 4 Seats for Batch 4
Submit Registration
---
Training from: 3rd Week of November - 2021

No of Batch per Month: 4 Batch
Total Seat: 10 Nos per Batch
Seat Availability: 4 Seats for Batch 4
Submit Registration
---
Training from: 3rd Week of November - 2021

No of Batch per Month: 4 Batch
Total Seat: 10 Nos per Batch
Seat Availability: 4 Seats for Batch 4
Submit Registration
---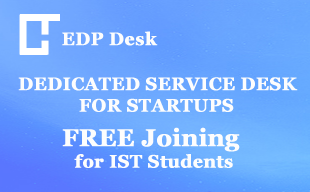 ---
Hire candidates quickly and easily.
Post Your Job and Search Resume. We consider only Direct Hire, where a company who intends to hire a candidate offers them the job directly.
EMPLOYERS SIGNUP
---

Training Calendar
Add EV Products (Free Listing)
EVSEMart is an Electric Vehicle equipment directory that B2B and B2C companies can use. Customers can search for suppliers, distributors, manufacturers, vendors in Electric Vehicle industries. customers can quickly find what they want and get the sales process going.