Search IST Courses
Find PV Solar course near by you
Search by: Battery Based Online Solar Training
Best Solar Training Course offered by Institute of Solar Technology
IST Offline Course and Practical installation at IST Power Plant offer an excellent project experience.
Yes, you are planing to start a new solar business, want to provide best services and support for your friends.
Grate!
PV Technology and Business Management course cover

Technical detailing of:-
PV Cell to PV Module Formation, Solar Resource, Rooftop Solar Power Plant Design and Costing, Software Simulation, MW Solar Power Plant Design Calculation, MW Solar Power Plant Software Simulation,

Professional knowledge of:-
PV Module datasheet understanding, Optimum Tilt Angle at your project side, selection and sizing of Balance of System, Understand Financial benefits for your customer, Rooftop Solar Power Plant Documentation, MW Project Documentation, Solar Energy Laws & Policies

Working skill of:-
Self Project Development, Project Assessment, Project Site Management,

---
Compare similar Course and Fees:-
PV Technology & Business Management - Offline
- Course Fee Rs. 18999
PV Technology & Business Management - Online
- Course Fee Rs. 20999
Solar Project Design Master Course - Online / Offline
- Course Fee Rs. 20999
Same course Self placed (Pre-recorded) mode Fees Rs 8999/
---
Lithium Battery Technology?
Lithium batteries stand apart from other battery chemistries due to their high energy density and low cost per cycle. However, "lithium battery" is an ambiguous term. There are about six common chemistries of lithium batteries, all with their own unique advantages and disadvantages. For renewable energy applications, the predominant chemistry is Lithium Iron Phosphate (LiFePO4). This chemistry has excellent safety, with great thermal stability, high current ratings, long cycle life, and tolerance to abuse.
Certificate in Li-ion Battery Pack Assembly for Solar Application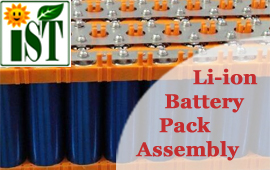 Certificate in Li-ion Battery Pack Assembly for Solar Application
Government of India is planning to incentivize the production of Lithium-ion batteries in India, which is likely to help in the setting up of Lithium-ion battery manufacturing units in the country over the next five years.
Lithium Battery Pack Assembly course will cover li-ion cell to battery characteristic's, different parameters, Pack design aspect, calculation, assembly line unit detailing with financial aspects.
Admission going on for 1st Batch of Mar-2023
Lithium batteries are often used to directly replace the lead-acid batteries because they have very similar charging voltages. A four cell LiFePO4 Battery (12.8V), will typically have a max charge voltage between 14.4-14.6V (depending on manufacturers recommendations). What's unique to a lithium battery is that they do not need an absorption charge or to be held in a constant voltage state for significant periods of time. Typically, when the battery reaches the max charge voltage it no longer needs to be charged. The discharge characteristics of LiFePO4 batteries is also unique. During discharge, lithium batteries will maintain a much higher voltage than lead-acid batteries typically would under load. It's not uncommon for a lithium battery to only drop a few tenths of a volt from a full charge to 75% discharged. This can make It difficult to tell how much capacity has been used without battery monitoring equipment.
Rooftop Solar Project Course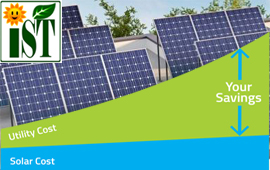 Certificate in Rooftop Solar Project
Rooftop Solar Power Plant: During covid-19 India' Rooftop solar sector adds 800+ MW. In rooftop solar sector a small entrepreneur needs a strong knowledge about off-Grid, On grid, hybrid system designing and financial benefit, bankable report preparation. This course will cover all aspect of designing and procurement, installation, financial modelling and customer nogotiation skills.

Admission going on for 1st Batch of Mar-2023
The safety and reliability of lithium batteries is a big concern, thus all assemblies should have an integrated Battery Management System (BMS). The BMS is a system that monitors, evaluates, balances, and protects cells from operating outside the "Safe Operating Area". The BMS is an essential safety component of a lithium battery system, monitoring and protecting the cells within the battery against over current, under/over voltage, under/over temperature and more. A LiFePO4 cell will be permanently damaged if the voltage of the cell ever falls to less than 2.5V, it will also be permanently damaged if the voltage of the cell increases to more than 4.2V. The BMS monitors each cell and will prevent damage to the cells in the case of under/over voltage.
PV Technology & Business Management - Business Course (Offline)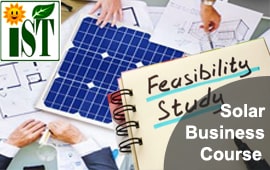 Length of Study:
2 Month (2 days/week, 3 Hours/day),
For working Professionals:
8 days continuous 11 AM to 5 PM + online support & online Exam
Why people say – IST Business Boosting Course?
We cover business opportunities in Residential, Public Sector, Commercial and Industry, how you will prepare your technical team to fulfill customer requirement? How can you offer optimum electric bill saving or increase money for your Residential, Public Sector, Commercial and Industry customer? Learn from Institute of Solar Technology. You will become good Rooftop Solar Business Developer – 100% grantee. See Detail Syllabus

Admission going on for Next Week class
PV Technology & Business Management - Business Course (Online)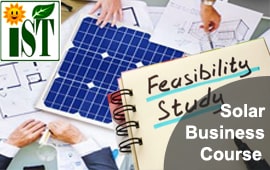 For working professionals, online class
at night 8PM to 10PM (IST)
We will cover all topics of the syllabus and more to build Net-Zero Co2 Emissions Earth and grow your business- 100% grantee
Same content as offline PV Technology & Business Management course to boost your business through online live virtual class. Learn about Public, Commercial and Industry Sector solar rooftop project – availability, requirement, benefits and business opportunities through IST Virtual Class room.
Are you doing Job or business, full day work schedule? we are here to start class at Night for you. We can meet in class at your home.

Admission going on for Next week class
2 Months Course including project work and Exam.
Lithium batteries offer many benefits over other battery chemistries. They are a safe and reliable battery solution, with no fear of thermal runaway and/or catastrophic meltdown, which is a significant possibility from other lithium battery types. These batteries offer extremely long cycle life, with some manufacturers even warranting batteries for up to 10,000 cycles. With high discharge and recharge rates upwards of C/2 continuous and a round-trip efficiency of up to 98%, it's no wonder these batteries are gaining traction within the industry. Lithium Iron Phosphate (LiFePO4) is a perfect energy storage solution.
PV Module/Panel Assembly Line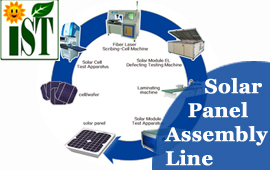 Certificate in PV Module/Panel Assembly Line
The supply disruption from China due to the COVID-19 pandemic and subsequent decline in domestic solar capacity addition offer a golden opportunity to ramp up local manufacturing of solar modules and cells, according to industry experts. In this scenario industry feels a skill and knowledge required to start this module assembly line making ecosystem in India.
IST providing PV Module/Panel Assembly Line - Business Course which will cover for cell technology to construction method, module manufacturing material, Assembling machineries ,financial detailing ,costing of module and panel assembling line.
Admission going on for Mar-2023
IST Alumni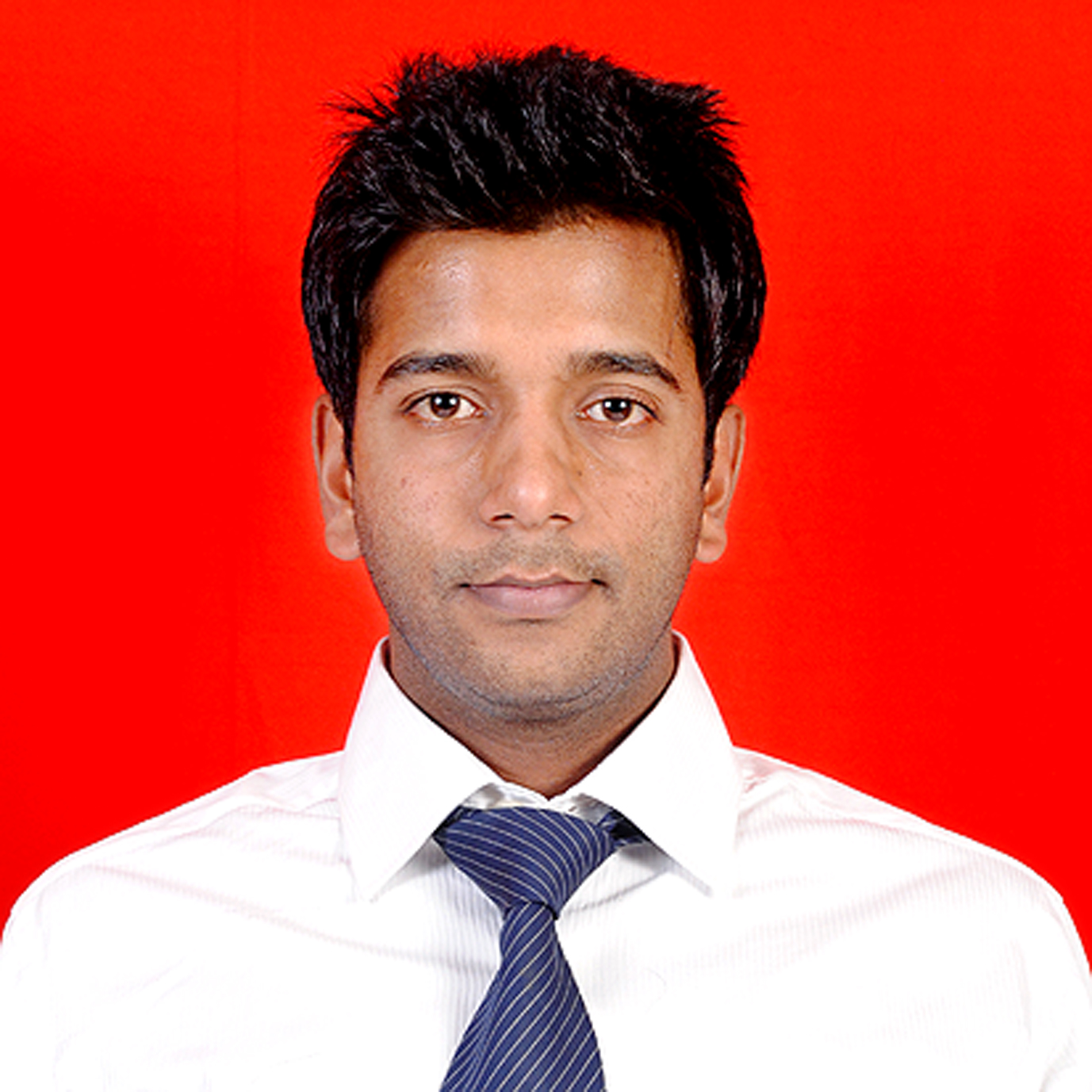 Taught IST training is very simplistic manner and covered the all aspect of the PV sector which is helpful to do business. The most effective things of the training session were Demonstration through software.
- VISHAL MOHANKA,
PARTNER - A.B.M Electric & Engg Co.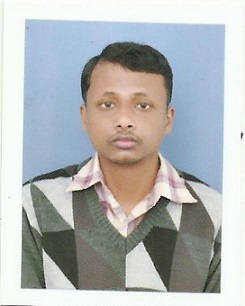 PV Technology & Business Management is very interactive and useful course. The course can be very useful for one who is planning to enter into the field of PV System Design and Solar business. The teaching staff is also very good at IST.
- ANIKET AVINASH KACHHAP,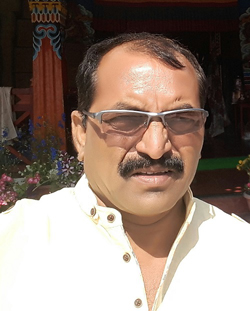 IST is conducting a very good quality course.
- Sunil Sampatrao Dabrase,
Director at Lokmanya Traders