Search IST Courses
Find PV Solar course near by you
Search by: Entrepreneurship Development Program On Solar PV Rooftop
Entrepreneurship in Small and Medium Enterprises
The small and medium enterprise (SME) sector is receiving increasing recognition and, as part of this, its human resources needs is a comparatively neglected area. The course is specially designed to focus on the development of entrepreneurial traits of employess. This will in effect, develop their venture ideas and help them to transform such ideas into real business entity.

The increasing demand for clean sources of energy has lead to a dramatic increase in photovoltaic systems. This training will provide complete awareness and technical knowledge on module designing and economics, installation / commissioning and maintenance of Solar PV plants. They will and study resource assessment, system sizing, project planning, accurate energy yield assessment, best practice in design and installation, detailed feasibility report/DPR preparation, bid preparation and evaluation, operation and maintenance, planning, documentation, and knowledge management.

This course is designed to provide a wide-ranging examination of PV solar energy system from both a technical and commercial perspective. As such, it is applicable to technical and business-oriented professionals working in parts of the energy sector that wish to gain an understanding of the sector as a whole.
PV Technology & Business Management - Business Course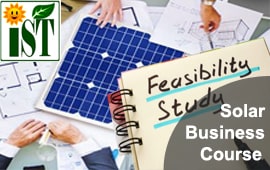 PV Technology & Business Management
To set up a PV solar EPC business an individual from any background need a detailed knowledge from residential, commercial and industrial PV projects detailed engineering to techno-commercial report preparation. This course covers technical details needed to assess potential residential, commercial PV projects and to prepare proposals. Discussed in detail: safety, site analysis, design, performance, costing, subsidy, financial-benefit analysis, financing bankable report preparation.

Admission going on for Feb-2021
MW Solar Project - Business Course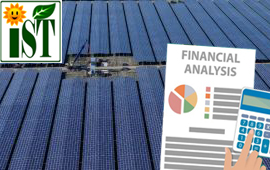 Advanced Certificate in MW Solar Project
Large Scale PV solar power plants need Technical knowledge as well as a strong aspect of financial analysis and modelling. In India there are many power plants becomes non profitable because of lack of sound financial modelling knowledge. This course will cover from MW level solar power plant designing and financial aspects of the solar power plant like DPR,DSCR,ROI,CUF estimation and Capex ,Opex modelling e.t.c.
Admission going on for Feb-2021
Rooftop Solar Project - Business Course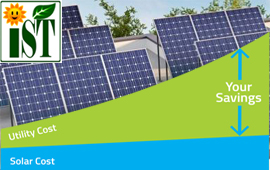 Certificate in Rooftop Solar Project
Rooftop Solar Power Plant: During covid-19 India' Rooftop solar sector adds 800+ MW. In rooftop solar sector a small entrepreneur needs a strong knowledge about off-Grid, On grid, hybrid system designing and financial benefit, bankable report preparation. This course will cover all aspect of designing and procurement, installation, financial modelling and customer nogotiation skills.

Admission going on for Feb-2021
Certificate in PV Technician- Career Course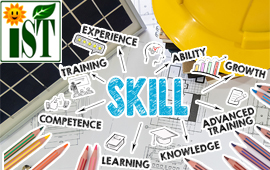 3 Months Program
Certificate in PV Technician
4.5 million jobs could be created in renewable energy sector over 25 years in India. In this fast changing technology in solar PV sector a fresher or an Engineer need a world class skillset like design of solar power plant, Operation and maintenance, testing commissioning and troubleshooting of solar power plant. In this view IST brings an industry ready job orientated PV solar certificate course for you certified by University of Petroleum and Energy Studies.

Admission going on for Feb-2021