Search IST Courses
Find PV Solar course near by you
Search by: Government Certificate Course In Solar Energy
Best Solar Training Course offered by Institute of Solar Technology
IST Offline Course and Practical installation at IST Power Plant offer an excellent project experience.
Yes, you are planing to start a new solar business, want to provide best services and support for your friends.
Grate!
PV Technology and Business Management course cover

Technical detailing of:-
PV Cell to PV Module Formation, Solar Resource, Rooftop Solar Power Plant Design and Costing, Software Simulation, MW Solar Power Plant Design Calculation, MW Solar Power Plant Software Simulation,

Professional knowledge of:-
PV Module datasheet understanding, Optimum Tilt Angle at your project side, selection and sizing of Balance of System, Understand Financial benefits for your customer, Rooftop Solar Power Plant Documentation, MW Project Documentation, Solar Energy Laws & Policies

Working skill of:-
Self Project Development, Project Assessment, Project Site Management,

---
Compare similar Course and Fees:-
PV Technology & Business Management - Offline
- Course Fee Rs. 18999
PV Technology & Business Management - Online
- Course Fee Rs. 20999
Solar Project Design Master Course - Online / Offline
- Course Fee Rs. 20999
Same course Self placed (Pre-recorded) mode Fees Rs 8999/
---
The scope for Solar Energy in India is increasing day by day. Tamilnadu, Rajasthan, Gujarat, Telengana and Andhra Pradesh are top performing states in Solar Power Sector in India. About 500 trillion kWh per annum is being received from Solar energy in our country.

What are the Solar Schemes in India ?
India is blessed with abundant solar energy potential with 300 days of sunlight. About 5,000 trillion kWh per year energy is experienced over India's land area with most parts receiving 4-7 kWh per sq. m per day. The government henceforth aims to create solar schemes to use this renewable source of energy efficiently. Below is a list of some of the most successful and known solar schemes in India –

Jawaharlal Nehru National Solar Mission (JNNSM)
The Jawaharlal Nehru National Solar Mission also called National Solar Mission is one of the eight key National Mission's comprising India's NAPCC. The objective of this solar scheme is to establish India as a global leader in the solar sector by creating the policy conditions. The Mission has set the ambitious target of deploying 20,000 MW of grid-connected solar power by 2022, which was revised to 1,00,000 MW by 2022 during June 2015.
PV Technology & Business Management - Business Course (Offline)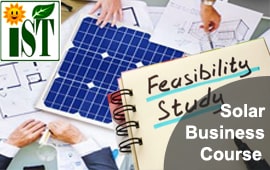 Length of Study:
2 Month (2 days/week, 3 Hours/day),
For working Professionals:
8 days continuous 11 AM to 5 PM + online support & online Exam
Why people say – IST Business Boosting Course?
We cover business opportunities in Residential, Public Sector, Commercial and Industry, how you will prepare your technical team to fulfill customer requirement? How can you offer optimum electric bill saving or increase money for your Residential, Public Sector, Commercial and Industry customer? Learn from Institute of Solar Technology. You will become good Rooftop Solar Business Developer – 100% grantee. See Detail Syllabus

Admission going on for Next Week class
PV Technology & Business Management - Business Course (Online)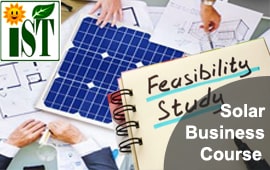 For working professionals, online class
at night 8PM to 10PM (IST)
We will cover all topics of the syllabus and more to build Net-Zero Co2 Emissions Earth and grow your business- 100% grantee
Same content as offline PV Technology & Business Management course to boost your business through online live virtual class. Learn about Public, Commercial and Industry Sector solar rooftop project – availability, requirement, benefits and business opportunities through IST Virtual Class room.
Are you doing Job or business, full day work schedule? we are here to start class at Night for you. We can meet in class at your home.

Admission going on for Next week class
2 Months Course including project work and Exam.
Government Yojana: Solar Energy Subsidy Scheme
The Government Yojana explains that a person is eligible for a subsidy if he has solar panels installed on the rooftop. The subsidy is decided as per the capacity of the solar power plant but the good part is that people are going ahead with solar panel installation. Another benefit is that people are able to cut down on their electricity bills and the load on thermal power plant will reduce increasing power generation.
SECI Scheme
The main objective is to engage in the development of large scale and rooftop solar projects, channelize the investment in the government sector, implement MNRE and VGF schemes, project management consultancy and trading of solar power. SECI has also played a major part in installing rooftop solar power plant. Till date, it has released tenders for 4307 MW of large scale solar projects of which 675 MW have been commissioned. In the rooftop part, it has released tenders for around 200MW of projects of which 46.5 have been commissioned.
Rooftop Solar Project Course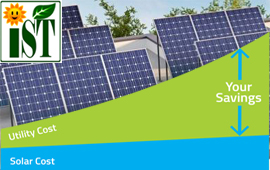 Certificate in Rooftop Solar Project
Rooftop Solar Power Plant: During covid-19 India' Rooftop solar sector adds 800+ MW. In rooftop solar sector a small entrepreneur needs a strong knowledge about off-Grid, On grid, hybrid system designing and financial benefit, bankable report preparation. This course will cover all aspect of designing and procurement, installation, financial modelling and customer nogotiation skills.

Admission going on for 1st Batch of Mar-2023
Rooftop Scheme
Under the rooftop scheme executed by SECI, 200MW of projects have been allocated of which 45MW have been commissioned. Special schemes including 75MW for warehouses and 50MW for the CPWD have been launched. Recently, SECI has commissioned a tender which is the largest global one of its kind. It has 132 bidders who bid for a total capacity of 602MW. This tender is a part of the MNRE's initiative to gain momentum for achieving a target of 40 GW rooftop solar capacity by 2022.
MW Solar Project - Career Course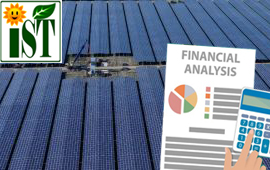 Advanced Certificate in MW Solar Project
Large Scale PV solar power plants need Technical knowledge as well as a strong aspect of financial analysis and modelling. In India there are many power plants becomes non profitable because of lack of sound financial modelling knowledge. This course will cover from MW level solar power plant designing and financial aspects of the solar power plant like DPR,DSCR,ROI,CUF estimation and Capex ,Opex modelling e.t.c.
Admission going on for 1st Batch of Mar-2023
Development of Solar Park Scheme
MNRE has formed a scheme aiming to set solar parks in various states, each with a capacity of above 500KW. The Scheme proposes to offer financial support by the government to establish and facilitate the infrastructure necessary for setting up solar power plants. MNRE is executing a scheme for the development of at least 25 solar parks with a combined capacity of at least 20,000 MW.
IST Alumni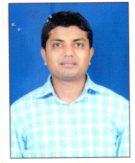 A good platform to learn new ideas in Solar Technology
- RAHUL KUMAR,
Asst. Manager at TaeguTec India P Limited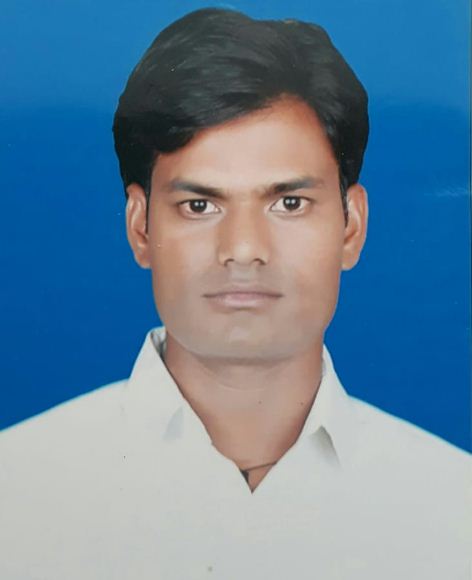 My experience is good at IST. Its fulfill all required knowledge in the solar project, Development of the solar project is the most positive aspects of this course. Calculation part was most useful.
- MD WARISH ANSARI,
Electrical Engineer at MIJJAN INTERNATIONNAL LLC at Oman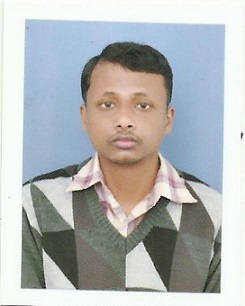 PV Technology & Business Management is very interactive and useful course. The course can be very useful for one who is planning to enter into the field of PV System Design and Solar business. The teaching staff is also very good at IST.
- ANIKET AVINASH KACHHAP,