Search IST Courses
Find PV Solar course near by you
Search by: Government Solar Training 2020
Best Solar Training Course offered by Institute of Solar Technology
IST Offline Course and Practical installation at IST Power Plant offer an excellent project experience.
Yes, you are planing to start a new solar business, want to provide best services and support for your friends.
Grate!
PV Technology and Business Management course cover

Technical detailing of:-
PV Cell to PV Module Formation, Solar Resource, Rooftop Solar Power Plant Design and Costing, Software Simulation, MW Solar Power Plant Design Calculation, MW Solar Power Plant Software Simulation,

Professional knowledge of:-
PV Module datasheet understanding, Optimum Tilt Angle at your project side, selection and sizing of Balance of System, Understand Financial benefits for your customer, Rooftop Solar Power Plant Documentation, MW Project Documentation, Solar Energy Laws & Policies

Working skill of:-
Self Project Development, Project Assessment, Project Site Management,

---
Compare similar Course and Fees:-
PV Technology & Business Management - Offline
- Course Fee Rs. 18999
PV Technology & Business Management - Online
- Course Fee Rs. 20999
Solar Project Design Master Course - Online / Offline
- Course Fee Rs. 20999
Same course Self placed (Pre-recorded) mode Fees Rs 8999/
---
Government of India decide to trained peoples in the field of Solar Power to achieve the result of top ranking solar energy generation in the world.

The main objectives (as per guidelines) of the Scheme are:
Setting up of over 5000 MW Grid-connected SPV power projects under IV of JNNSM PHASE-II
Scaling up of sizes of projects thereby leading to economies of scale.
Facilitating speedier implementation of the solar power projects through adoption of mechanism of solar parks to meet the Phase-II target of NSM, wherever feasible, subject to meeting the timelines set by the Government of India.

To supplement Grid power and spread out solar power projects throughout the country thereby reducing transmission cost and losses.
Provide long-term visibility and road map for solar power development enabling creation of India as manufacturing hub in the Solar PV.
To create good business model and systems for various State Governments and DISCOMs to take forward.
To facilitate energy security and fulfillment of Renewable Purchase Obligation (RPO) requirement of the obligated entities.
Solar Panel Subsidy in India 2021
We know that Solar Energy is the free & clean energy and it reduces the dependency of natural resources, such as Water and Coal. Government wants to install solar power in each houses through which each home's roof will produce self-energy. Government supports financially to install solar power in residential homes.
PV Technology & Business Management - Business Course (Offline)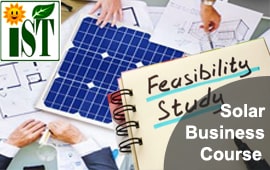 Length of Study:
2 Month (2 days/week, 3 Hours/day),
For working Professionals:
8 days continuous 11 AM to 5 PM + online support & online Exam
Why people say – IST Business Boosting Course?
We cover business opportunities in Residential, Public Sector, Commercial and Industry, how you will prepare your technical team to fulfill customer requirement? How can you offer optimum electric bill saving or increase money for your Residential, Public Sector, Commercial and Industry customer? Learn from Institute of Solar Technology. You will become good Rooftop Solar Business Developer – 100% grantee. See Detail Syllabus

Admission going on for Next Week class
PV Technology & Business Management - Business Course (Online)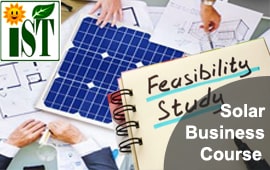 For working professionals, online class
at night 8PM to 10PM (IST)
We will cover all topics of the syllabus and more to build Net-Zero Co2 Emissions Earth and grow your business- 100% grantee
Same content as offline PV Technology & Business Management course to boost your business through online live virtual class. Learn about Public, Commercial and Industry Sector solar rooftop project – availability, requirement, benefits and business opportunities through IST Virtual Class room.
Are you doing Job or business, full day work schedule? we are here to start class at Night for you. We can meet in class at your home.

Admission going on for Next week class
2 Months Course including project work and Exam.
Subsidy Benefits
There are three parties involved in the process: 1. Customers, 2. Channel Partners, and 3. DISCOMS.
1. Customer Benefits
The subsidy is only available on Residential Homes (Individual Homes & Big Apartments), not commercial and industrial sectors. A solar subsidy is only available on Grid Connected Solar System (Without Battery System). As installing a solar system is a huge investment, the financial assistance motivates people to invest and takes some burden off their shoulders.
Rooftop Solar Project Course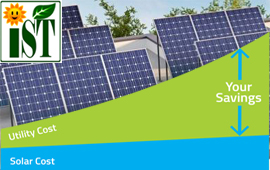 Certificate in Rooftop Solar Project
Rooftop Solar Power Plant: During covid-19 India' Rooftop solar sector adds 800+ MW. In rooftop solar sector a small entrepreneur needs a strong knowledge about off-Grid, On grid, hybrid system designing and financial benefit, bankable report preparation. This course will cover all aspect of designing and procurement, installation, financial modelling and customer nogotiation skills.

Admission going on for 2nd Batch of Mar-2023
2. Channel Partner Benefits
Channel Partners benefit from a larger customer base and more business. It is difficult for a common person to figure out the processes of getting the subsidy though he very much desires it. It is now that the channel partner comes into the picture. He tries to work with the customer and the government departments and expedite the process of getting a subsidy for the customer.
3. DISCOMS Benefits
Power consumption demands reduce in residential sectors and they can give more in commercial area. We know that Commercial areas need more electricity than residential.
MW Solar Project - Career Course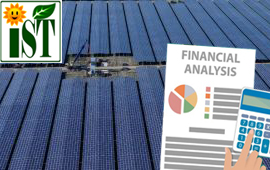 Advanced Certificate in MW Solar Project
Large Scale PV solar power plants need Technical knowledge as well as a strong aspect of financial analysis and modelling. In India there are many power plants becomes non profitable because of lack of sound financial modelling knowledge. This course will cover from MW level solar power plant designing and financial aspects of the solar power plant like DPR,DSCR,ROI,CUF estimation and Capex ,Opex modelling e.t.c.
Admission going on for 2nd Batch of Mar-2023
IST Alumni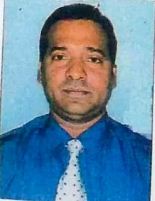 The most positive aspects of this course: covered all aspects, covered theory and practical, Govt. regulatory, finance, rate quotation, installation and maintenance.
- ENUGANDULA ANAND,
Mumbai, District Manager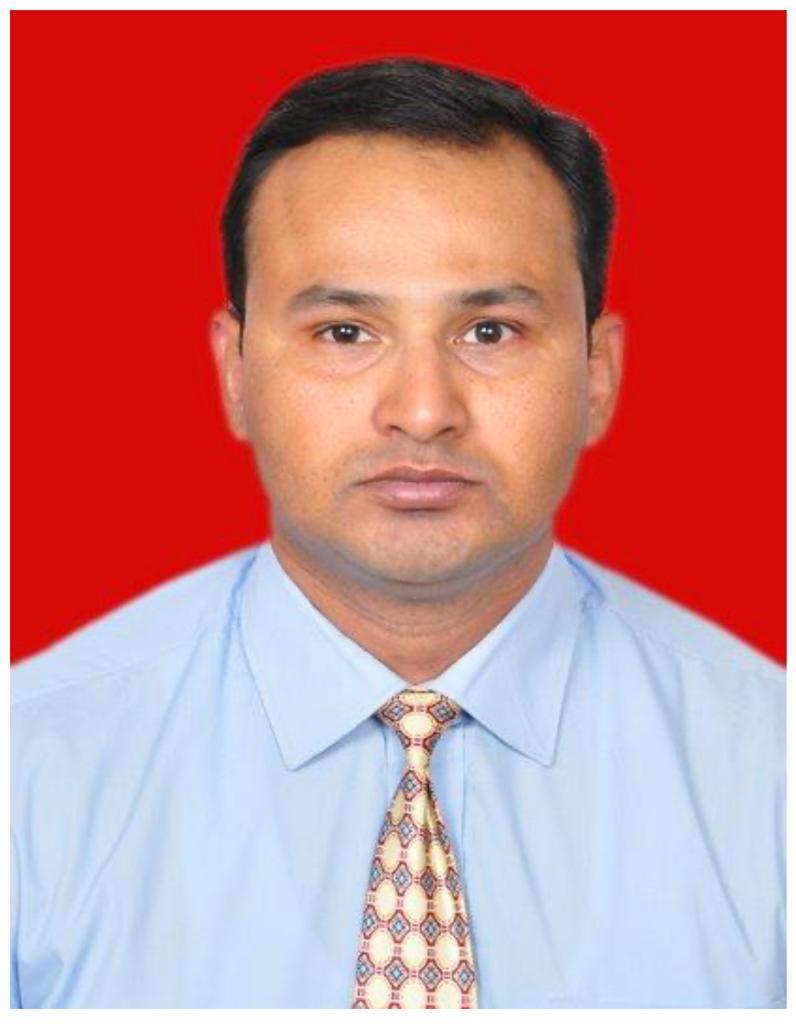 The library, everything on the site was very helpful. IST is well organized training institute. Trainer Mr. Srotriya Tripathi, explain the content well and quickly resolve the queries.
- Sanjeev Sharma,
Vice President at JSPL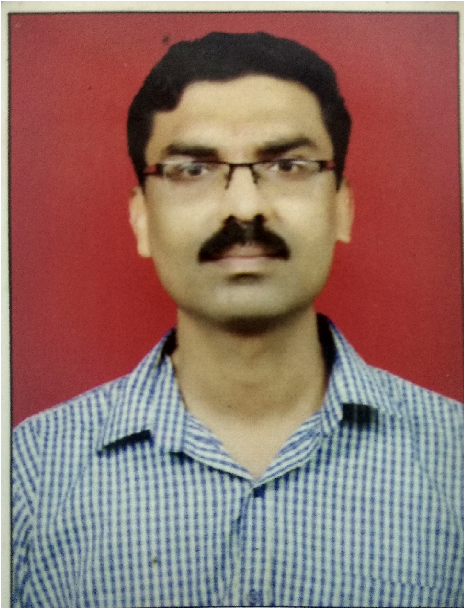 The most positive aspects of this course was Designing & Practical training, Designing of solar System, Practical Energy generation and Case study. Very good trainer. Excellent Training Session
- Sachin Sudam Gaykar,
Lead Engineer at Hansa Management, Pune