Search IST Courses
Find PV Solar course near by you
Search by: Government Solar Training In Kolkata
An interest subvention scheme for micro- and small-scale enterprises willing to invest in rooftop solar has been proposed6 under the CAPEX model, as these enterprises are likely to face challenges in attracting RESCOs under the OPEX model in the short term. Being the line ministry for the MSME sector in India, the Ministry of MSME can provide this support through a budgetary allocation. As MSMEs held an important place in the Indian economy and take the lead in extending such assistance, the use of public finance to support the sector has become imperative. Further, as observed during the primary survey, electricity constitutes a significant portion of MSMEs' operating expenses. Therefore, the competitiveness of Indian MSMEs can be enhanced by offering them incentives to adopt cost-saving measures, such as rooftop solar. The Ministry of MSME can play an instrumental role in catalysing this transition.
PV Technology & Business Management - Business Course (Offline)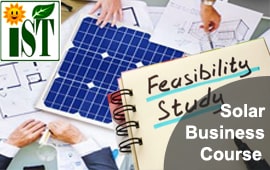 Why people say – IST Business Boosting Course?
We cover business opportunities in Residential, Public Sector, Commercial and Industry, how you will prepare your technical team to fulfill customer requirement? How can you offer optimum electric bill saving or increase money for your Residential, Public Sector, Commercial and Industry customer? Learn from Institute of Solar Technology. You will become good Rooftop Solar Business Developer – 100% grantee. See Detail Syllabus

Admission going on for Nov-2022
Offline 10 days continuous program at IST Howrah
PV Technology & Business Management - Business Course (Online)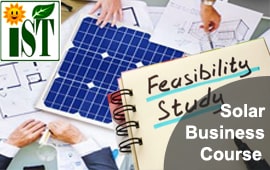 For working professionals, online class
at night 8PM to 10PM (IST)
We will cover all topics of the syllabus and more to build Net-Zero Co2 Emissions Earth and grow your business- 100% grantee
Same content as offline PV Technology & Business Management course to boost your business through online live virtual class. Learn about Public, Commercial and Industry Sector solar rooftop project – availability, requirement, benefits and business opportunities through IST Virtual Class room.
Are you doing Job or business, full day work schedule? we are here to start class at Night for you. We can meet in class at your home.

Admission going on for Nov-2022
2 Months Course including project work and Exam.
In case of the OPEX model, concessional loans can be provided to RESCOs implementing projects at small and medium-scale establishments with good creditworthiness to improve the attractiveness of rooftop solar for such MSMEs. For other MSMEs with average creditworthiness, providing the partial risk guarantee facility (PRGF) to lenders may be a suitable option to enhance bankability and risk perception. In both the instances, RESCOs can aggregate demand within a particular cluster to bring about benefits of economies of scale and make the portfolio lucrative for lenders. The local utility could also be incentivised to play a role in demand aggregation and collection/billing.
Rooftop Solar Project Course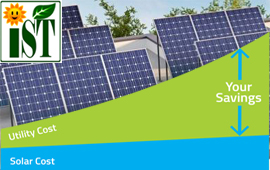 Certificate in Rooftop Solar Project
Rooftop Solar Power Plant: During covid-19 India' Rooftop solar sector adds 800+ MW. In rooftop solar sector a small entrepreneur needs a strong knowledge about off-Grid, On grid, hybrid system designing and financial benefit, bankable report preparation. This course will cover all aspect of designing and procurement, installation, financial modelling and customer nogotiation skills.

Admission going on for 1st Batch of Nov-2022
The importance of the learning objectives of the CIF has been widely acknowledged, and a number of activities aimed at generating and applying learning have been undertaken or are underway at CIF under the Evaluation and Learning (E&L)14 Special Initiative. CIF has made an important contribution to the rooftop solar sector in India through its US$300M investments in the two projects by Asian Development Bank and the World Bank. Building on experience and realising the potential of SMEs in the deployment of the technology, the CIF has initiated a study, "Scaling up rooftop solar in the MSME sector in India", to explore the key barriers hindering the acceptance of rooftop solar among SMEs in India.
MW Solar Project - Career Course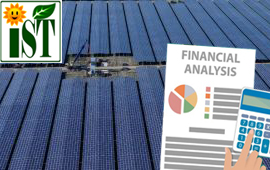 Advanced Certificate in MW Solar Project
Large Scale PV solar power plants need Technical knowledge as well as a strong aspect of financial analysis and modelling. In India there are many power plants becomes non profitable because of lack of sound financial modelling knowledge. This course will cover from MW level solar power plant designing and financial aspects of the solar power plant like DPR,DSCR,ROI,CUF estimation and Capex ,Opex modelling e.t.c.
Admission going on for 1st Batch of Nov-2022
Certificate in Li-ion Battery Pack Assembly for Solar Application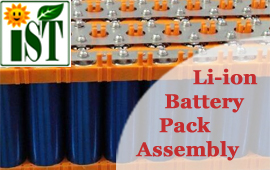 Certificate in Li-ion Battery Pack Assembly for Solar Application
Government of India is planning to incentivize the production of Lithium-ion batteries in India, which is likely to help in the setting up of Lithium-ion battery manufacturing units in the country over the next five years.
Lithium Battery Pack Assembly course will cover li-ion cell to battery characteristic's, different parameters, Pack design aspect, calculation, assembly line unit detailing with financial aspects.
Admission going on for 1st Batch of Nov-2022
PV Module/Panel Assembly Line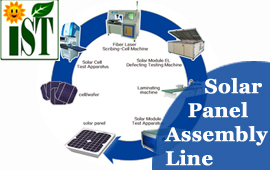 Certificate in PV Module/Panel Assembly Line
The supply disruption from China due to the COVID-19 pandemic and subsequent decline in domestic solar capacity addition offer a golden opportunity to ramp up local manufacturing of solar modules and cells, according to industry experts. In this scenario industry feels a skill and knowledge required to start this module assembly line making ecosystem in India.
IST providing PV Module/Panel Assembly Line - Business Course which will cover for cell technology to construction method, module manufacturing material, Assembling machineries ,financial detailing ,costing of module and panel assembling line.
Admission going on for Nov-2022
IST Alumni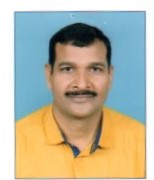 PRACTICAL AS WELL AS THEORY KNOWLEDGE, GOOD PRESENTATION SKILL & COMMUNICATION
- RAJEEWA KUMAR PATHAK,
DGM at Usha Martin Limited, Jharkhand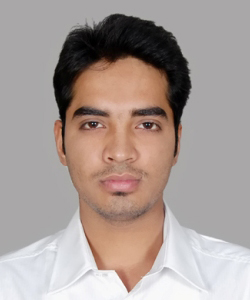 From IST boost my confidence in solar sector carrier, understanding of PV solar system, and designing of ON GRID/OFF GRID PV power plants through practical as well as theoretical way. Lab and lectures helped me to gain every knowledge about designing of PV solar as well as it. Overall I am satisfied, I have gained through iST, IST has a bright future and best of luck to all students who come here to make their career in the solar field.
- Ritesh Kumar Upadhyay,
Project Engineer (Electrical) at REC Power Distribution Company Ltd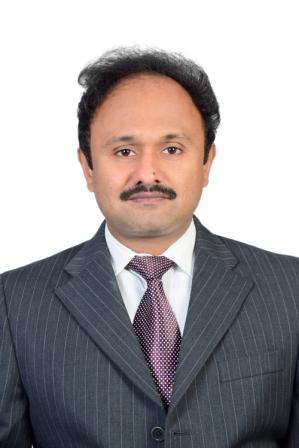 Very knowledgeable course especially for a beginner like me. Fantastic Instructor and online course. Excellent Training Institute for Solar Sector. Every thing encouraged me like the new Solar field, Good instructor and top institute (IST)
- GOVINDARAJAN ANAND,
Owner of Eldora Solar Enterprise (Chennai), SHIPPING CAPTAIN 22 years