Search IST Courses
Find PV Solar course near by you
Search by: Government Solar Training In Nagpur
Best Solar Training Course offered by Institute of Solar Technology
IST Offline Course and Practical installation at IST Power Plant offer an excellent project experience.
Yes, you are planing to start a new solar business, want to provide best services and support for your friends.
Grate!
PV Technology and Business Management course cover

Technical detailing of:-
PV Cell to PV Module Formation, Solar Resource, Rooftop Solar Power Plant Design and Costing, Software Simulation, MW Solar Power Plant Design Calculation, MW Solar Power Plant Software Simulation,

Professional knowledge of:-
PV Module datasheet understanding, Optimum Tilt Angle at your project side, selection and sizing of Balance of System, Understand Financial benefits for your customer, Rooftop Solar Power Plant Documentation, MW Project Documentation, Solar Energy Laws & Policies

Working skill of:-
Self Project Development, Project Assessment, Project Site Management,

---
Compare similar Course and Fees:-
PV Technology & Business Management - Offline
- Course Fee Rs. 18999
PV Technology & Business Management - Online
- Course Fee Rs. 20999
Solar Project Design Master Course - Online / Offline
- Course Fee Rs. 20999
Same course Self placed (Pre-recorded) mode Fees Rs 8999/
---
Government subsidies and other incentives for installing rooftop solar system in India
Rooftop PV systems: By installing solar rooftop systems, people can generate their own energy and use it for different purposes. These panels are eco-friendly and they can help in curbing the user's carbon footprint. The generated energy can be used to power residential, commercial or industrial buildings. In fact, people can even supply excess electricity to the grid and make some money out of it. Thus, a rooftop solar system is a worthy investment.
MW Solar Project - Career Course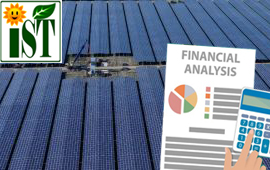 Advanced Certificate in MW Solar Project
Large Scale PV solar power plants need Technical knowledge as well as a strong aspect of financial analysis and modelling. In India there are many power plants becomes non profitable because of lack of sound financial modelling knowledge. This course will cover from MW level solar power plant designing and financial aspects of the solar power plant like DPR,DSCR,ROI,CUF estimation and Capex ,Opex modelling e.t.c.
Admission going on for 2nd Batch of Mar-2023
Government subsidy scheme for rooftop solar systems
Both the Central Government as well as State Nodal Agencies (SNAs) offer subsidy schemes to the people for installing rooftop PV systems. This encourages people to exploit renewable energy and to cut their electricity bill. Though the upfront cost of installation of a rooftop PV system is high, it is inexpensive in the long run when compared to electric generators. Once rooftop PV systems are installed, they don't need any other expenses as they use solar energy instead of fossil fuels.
Rooftop Solar Project Course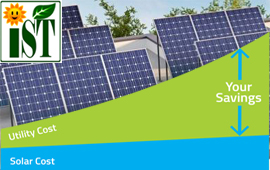 Certificate in Rooftop Solar Project
Rooftop Solar Power Plant: During covid-19 India' Rooftop solar sector adds 800+ MW. In rooftop solar sector a small entrepreneur needs a strong knowledge about off-Grid, On grid, hybrid system designing and financial benefit, bankable report preparation. This course will cover all aspect of designing and procurement, installation, financial modelling and customer nogotiation skills.

Admission going on for 2nd Batch of Mar-2023
Application process for the scheme
Interested people should contact their electricity provider to express their interest. Next, concerned officials will visit the installation site, assess it and give approval. They will also explain the necessary details for installation along with fee structure.
Users can also seek approval for the installation of monitoring systems from the inspection officers during their visit. The customer needs to call the electricity provider for inspection after completion of the installation process as well. Next, the officer will inspect the installation and give their approval for availing the subsidy. Then, customers can avail the subsidy amount. They can also get tariff details of the excessive units that will be sold to the government.
PV Technology & Business Management - Business Course (Offline)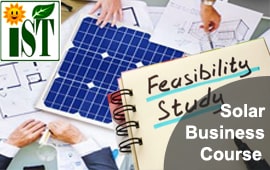 Length of Study:
2 Month (2 days/week, 3 Hours/day),
For working Professionals:
8 days continuous 11 AM to 5 PM + online support & online Exam
Why people say – IST Business Boosting Course?
We cover business opportunities in Residential, Public Sector, Commercial and Industry, how you will prepare your technical team to fulfill customer requirement? How can you offer optimum electric bill saving or increase money for your Residential, Public Sector, Commercial and Industry customer? Learn from Institute of Solar Technology. You will become good Rooftop Solar Business Developer – 100% grantee. See Detail Syllabus

Admission going on for Next Week class
PV Technology & Business Management - Business Course (Online)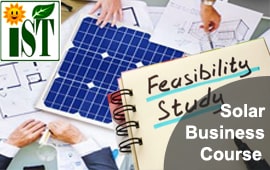 For working professionals, online class
at night 8PM to 10PM (IST)
We will cover all topics of the syllabus and more to build Net-Zero Co2 Emissions Earth and grow your business- 100% grantee
Same content as offline PV Technology & Business Management course to boost your business through online live virtual class. Learn about Public, Commercial and Industry Sector solar rooftop project – availability, requirement, benefits and business opportunities through IST Virtual Class room.
Are you doing Job or business, full day work schedule? we are here to start class at Night for you. We can meet in class at your home.

Admission going on for Next week class
2 Months Course including project work and Exam.
Govt plans 20 GW capacity solar tenders till June 2021
The government is planning to issue solar tenders of 20 gigawatt (GW) capacity till June 2021 in order to achieve the National Solar Mission's target of installing 100 GW grid-connected solar power capacity by 2022.
IST Alumni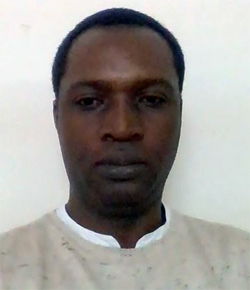 A good platform to learn in Solar Technology.
- Karsten Matabishi Mulenga (Zimbabwe),
Water engineer at water resources development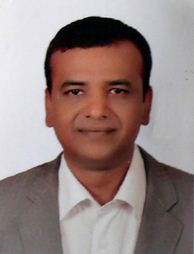 IST IS DOING A GREAT JOB FOR GREEN REVOLUTION. VERY NICE AND USEFUL COURSE.
- SURESSH RAJAMMA,
MANNAGING PARTNER AT RAMONA TRADING FZC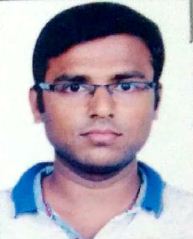 It will help me in design solar system which will helpful for my customer. IST give me proper knowledge about solar market. HELPFUL FOR NEW ENTERPRINER
- CHETAN BHAGWAN DURGE,
GREEN ENGRGY PVT.LIMTED