Search IST Courses
Find PV Solar course near by you
Search by: Institute Of Solar Technology Raipur
How solar pv plants are financially beneficial for msmes?
The Government of India recently announced Atma Nirbhar Bharat mission, which is based on the five pillars viz., Economy, Infrastructure, System, Vibrant Demography and Demand. The Micro, Small & Medium Enterprises (MSMEs) will play a crucial role in achieving this mission. With the increase in the number of MSMEs, their electricity requirement will increase.
PV Technology & Business Management - Business Course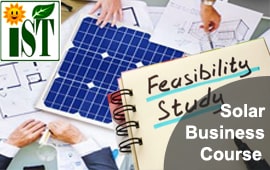 PV Technology & Business Management
To set up a PV solar EPC business an individual from any background need a detailed knowledge from residential, commercial and industrial PV projects detailed engineering to techno-commercial report preparation. This course covers technical details needed to assess potential residential, commercial PV projects and to prepare proposals. Discussed in detail: safety, site analysis, design, performance, costing, subsidy, financial-benefit analysis, financing bankable report preparation.

Admission going on for 3rd Batch of Feb-2022
Therefore, to meet this requirement, rooftop solar is the best possible solution, which will help these industries to become self-reliant as they will be generating electricity on their own. The solar rooftop offers not only environmental benefits but also commercial benefits. The factories can adopt solar PV system as per their need or the area available on their rooftop. For industries, typically the On-grid solar system is recommended, which offers the following benefits:

The total power generated by the solar plant will reduce the electricity bill.
These solar plants run through Net-Metering facility provided by the Discom in which the billing and settlement happen at the end of each month. Any surplus power generated from solar plant will be carried forward to the next month.

Rooftop Solar Project Course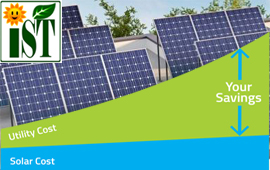 Certificate in Rooftop Solar Project
Rooftop Solar Power Plant: During covid-19 India' Rooftop solar sector adds 800+ MW. In rooftop solar sector a small entrepreneur needs a strong knowledge about off-Grid, On grid, hybrid system designing and financial benefit, bankable report preparation. This course will cover all aspect of designing and procurement, installation, financial modelling and customer nogotiation skills.

Admission going on for 3rd Batch of Feb-2022
Power flow is seamless due to net metering and it does not depend on seasonal variations.
Solar reduces tax liability as adopting solar for commercial sector provides 40% accelerated tax benefit that can be availed in the first year itself. It leads to achieving an early payback period.
Installing solar plants makes the industry self-sufficient as they are producing the electricity that they need. Hence, there will be no concern for an increase in tariff from Discom.
As renewable energy is in trend, adopting solar will create a positive impact on your brand image, making the industry a socially and environmentally responsible business.
As the On-Grid solar plant is connected to the LT panel, therefore the industry can run all their equipment as this system does not require battery backup. Also, the solar plant can be synchronized with Diesel generators hence solar will help to reduce their diesel consumption.
MW Solar Project - Career Course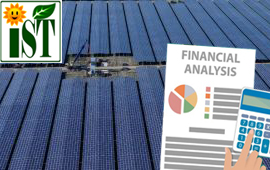 Advanced Certificate in MW Solar Project
Large Scale PV solar power plants need Technical knowledge as well as a strong aspect of financial analysis and modelling. In India there are many power plants becomes non profitable because of lack of sound financial modelling knowledge. This course will cover from MW level solar power plant designing and financial aspects of the solar power plant like DPR,DSCR,ROI,CUF estimation and Capex ,Opex modelling e.t.c.
Admission going on for 3rd Batch of Feb-2022
Entrepreneurship in Small and Medium Enterprises
The small and medium enterprise (SME) sector is receiving increasing recognition and, as part of this, its human resources needs is a comparatively neglected area. The course is specially designed to focus on the development of entrepreneurial traits of employess. This will in effect, develop their venture ideas and help them to transform such ideas into real business entity.


The increasing demand for clean sources of energy has lead to a dramatic increase in photovoltaic systems. This training will provide complete awareness and technical knowledge on module designing and economics, installation / commissioning and maintenance of Solar PV plants. They will and study resource assessment, system sizing, project planning, accurate energy yield assessment, best practice in design and installation, detailed feasibility report/DPR preparation, bid preparation and evaluation, operation and maintenance, planning, documentation, and knowledge management.
This course is designed to provide a wide-ranging examination of PV solar energy system from both a technical and commercial perspective. As such, it is applicable to technical and business-oriented professionals working in parts of the energy sector that wish to gain an understanding of the sector as a whole.
Certificate in Li-ion Battery Pack Assembly for Solar Application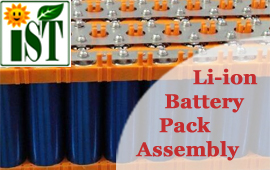 Certificate in Li-ion Battery Pack Assembly for Solar Application
Government of India is planning to incentivize the production of Lithium-ion batteries in India, which is likely to help in the setting up of Lithium-ion battery manufacturing units in the country over the next five years.
Lithium Battery Pack Assembly course will cover li-ion cell to battery characteristic's, different parameters, Pack design aspect, calculation, assembly line unit detailing with financial aspects.
Admission going on for 3rd Batch of Feb-2022
PV Module/Panel Assembly Line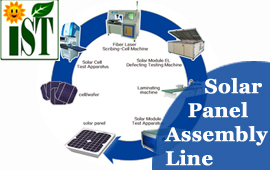 Certificate in PV Module/Panel Assembly Line
The supply disruption from China due to the COVID-19 pandemic and subsequent decline in domestic solar capacity addition offer a golden opportunity to ramp up local manufacturing of solar modules and cells, according to industry experts. In this scenario industry feels a skill and knowledge required to start this module assembly line making ecosystem in India.
IST providing PV Module/Panel Assembly Line - Business Course which will cover for cell technology to construction method, module manufacturing material, Assembling machineries ,financial detailing ,costing of module and panel assembling line.
Admission going on for Feb-2022
IST Alumni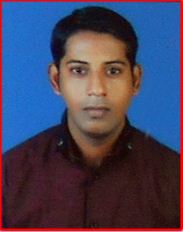 Good Training got lot of education of solar. Good platform to know solar
- Mahesh Anant Gujar,
Proprietor, Swarajya solar tech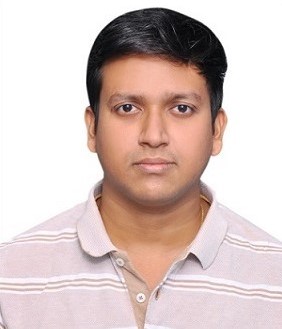 IST, is one of best institute to learn, gain knowledge about solar field in best way. In this training Selection of material, estimation analysis etc. found helpful for my projects.
- Ekansh Jain,
Engineer and Graduate Apprentice Trainee at Power Mech Projects Limited and C.S.P.G.C.L. Madva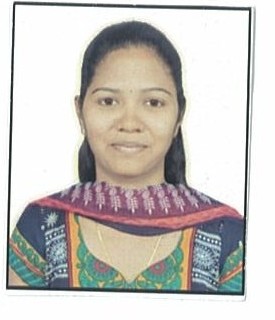 Good scope in field of solar to start a business. design calculation & explanation was helpful. Interactive session were good & quires were resolved.
- Mayuri Soma Veer,
Executive-Renewable Energy, Savita Oil Technologies Ltd.