Search IST Courses
Find PV Solar course near by you
Search by: M.sc Renewable Energy Distance Learning India
The future of solar looks bright
Rooftop Solar Project Course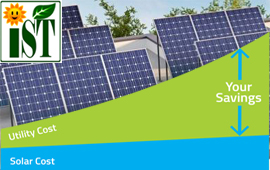 Certificate in Rooftop Solar Project
Rooftop Solar Power Plant: During covid-19 India' Rooftop solar sector adds 800+ MW. In rooftop solar sector a small entrepreneur needs a strong knowledge about off-Grid, On grid, hybrid system designing and financial benefit, bankable report preparation. This course will cover all aspect of designing and procurement, installation, financial modelling and customer nogotiation skills.

Admission going on for 3rd Batch of Feb-2022
Solar power was earlier generated only by means of ground-mounted or rooftop panels. But thanks to all the advancements mentioned above, solar is set to become lighter, more flexible, and applicable everywhere.

Imagine all this tech is available and you visit another city. You can buy food at a solar-powered food cart, eat it while traveling on a solar-powered highway, and charge your phone from your solar-powered clothes. This is what the near future looks like!

And there are actually lots of other innovative residential solar technologies in development or currently being rolled out in 2020. Perhaps the most promising new tech is Perovskite solar cells, which could soon be used to create solar paint.
Researchers from the University of California, Davis, have announced a new invention that could harness solar power at night. They published a paper in ACS Photonics that explained how new technology could use a different process than solar panels to generate energy around the clock. The team that published these findings is currently working on building prototypes.

This technology could represent a turning point in sustainable power. Scientists from around the globe have been working for decades to make our way of life more environmentally friendly. One of the most critical aspects of this effort is the attempt to generate reliable alternative energy.
PV Technology & Business Management - Business Course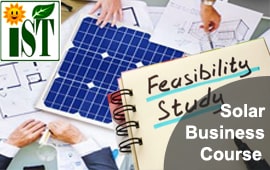 PV Technology & Business Management
To set up a PV solar EPC business an individual from any background need a detailed knowledge from residential, commercial and industrial PV projects detailed engineering to techno-commercial report preparation. This course covers technical details needed to assess potential residential, commercial PV projects and to prepare proposals. Discussed in detail: safety, site analysis, design, performance, costing, subsidy, financial-benefit analysis, financing bankable report preparation.

Admission going on for 3rd Batch of Feb-2022
The most efficient solar panels on the market generally use either N-type (IBC) monocrystalline silicon cells or the another highly efficient N-type variation, heterojunction (HJT) cells. Most other manufacturers currently use the more common P-type mono-PERC cells; however, several large volume manufacturers, including JinkoSolar, Longi Solar and Trina, are now starting to shift to the more efficient N-type cells.
PV Module/Panel Assembly Line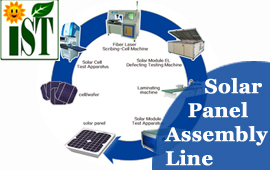 Certificate in PV Module/Panel Assembly Line
The supply disruption from China due to the COVID-19 pandemic and subsequent decline in domestic solar capacity addition offer a golden opportunity to ramp up local manufacturing of solar modules and cells, according to industry experts. In this scenario industry feels a skill and knowledge required to start this module assembly line making ecosystem in India.
IST providing PV Module/Panel Assembly Line - Business Course which will cover for cell technology to construction method, module manufacturing material, Assembling machineries ,financial detailing ,costing of module and panel assembling line.
Admission going on for Feb-2022
IST Alumni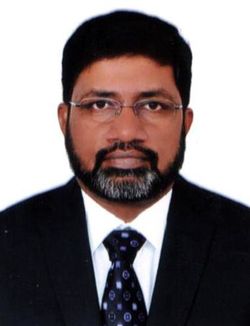 Excellent effort to provide a complete overview of the technology. I thing IST ek bhut acha pletform he solar ke liye. IST teaching is very nice.
- Prasanth Damodaran,
Senior Operations Management Professional with experience in of Smart cards & IT Services, PCBs, and Solar PV Business.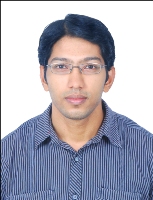 A great place to gain good quality of knowledge. Course content is great for beginners and people working in this field. In depth training, great instructor. We hope IST will continue to support us in our future journey.
- ANWAR P I,
Site engineer at Nesma trading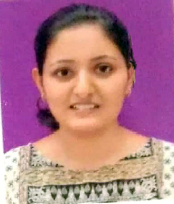 Lectures were taken very properly and detail information was given about all sides required for solar. Best institute for gaining knowledge for solar as well as gaining confidence in solar field
- Vaishali Karande ,