Search IST Courses
Find PV Solar course near by you
Search by: Online Solar Training Advanced
Best Solar Training Course offered by Institute of Solar Technology
IST Offline Course and Practical installation at IST Power Plant offer an excellent project experience.
Yes, you are planing to start a new solar business, want to provide best services and support for your friends.
Grate!
PV Technology and Business Management course cover

Technical detailing of:-
PV Cell to PV Module Formation, Solar Resource, Rooftop Solar Power Plant Design and Costing, Software Simulation, MW Solar Power Plant Design Calculation, MW Solar Power Plant Software Simulation,

Professional knowledge of:-
PV Module datasheet understanding, Optimum Tilt Angle at your project side, selection and sizing of Balance of System, Understand Financial benefits for your customer, Rooftop Solar Power Plant Documentation, MW Project Documentation, Solar Energy Laws & Policies

Working skill of:-
Self Project Development, Project Assessment, Project Site Management,

---
Compare similar Course and Fees:-
PV Technology & Business Management - Offline
- Course Fee Rs. 18999
PV Technology & Business Management - Online
- Course Fee Rs. 20999
Solar Project Design Master Course - Online / Offline
- Course Fee Rs. 20999
Same course Self placed (Pre-recorded) mode Fees Rs 8999/
---
Solar Energy Systems Engineer Career
Perform site-specific engineering analysis or evaluation of energy efficiency and solar projects involving residential, commercial, or industrial customers. Design solar domestic hot water and space heating systems for new and existing structures, applying knowledge of structural energy requirements, local climates, solar technology, and thermodynamics.
PV Technology & Business Management - Business Course (Offline)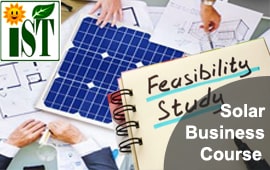 Length of Study:
2 Month (2 days/week, 3 Hours/day),
For working Professionals:
8 days continuous 11 AM to 5 PM + online support & online Exam
Why people say – IST Business Boosting Course?
We cover business opportunities in Residential, Public Sector, Commercial and Industry, how you will prepare your technical team to fulfill customer requirement? How can you offer optimum electric bill saving or increase money for your Residential, Public Sector, Commercial and Industry customer? Learn from Institute of Solar Technology. You will become good Rooftop Solar Business Developer – 100% grantee. See Detail Syllabus

Admission going on for Next Week class
PV Technology & Business Management - Business Course (Online)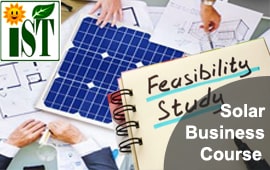 For working professionals, online class
at night 8PM to 10PM (IST)
We will cover all topics of the syllabus and more to build Net-Zero Co2 Emissions Earth and grow your business- 100% grantee
Same content as offline PV Technology & Business Management course to boost your business through online live virtual class. Learn about Public, Commercial and Industry Sector solar rooftop project – availability, requirement, benefits and business opportunities through IST Virtual Class room.
Are you doing Job or business, full day work schedule? we are here to start class at Night for you. We can meet in class at your home.

Admission going on for Next week class
2 Months Course including project work and Exam.
What skills are required for Solar Energy Systems Engineers?
Reading Comprehension - Understanding written sentences and paragraphs in work related documents.
Critical Thinking - Using logic and reasoning to identify the strengths and weaknesses of alternative solutions, conclusions or approaches to problems.
Judgment and Decision Making - Considering the relative costs and benefits of potential actions to choose the most appropriate one.
MW Solar Project - Career Course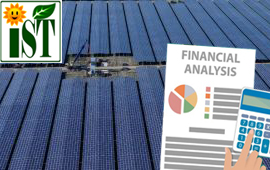 Advanced Certificate in MW Solar Project
Large Scale PV solar power plants need Technical knowledge as well as a strong aspect of financial analysis and modelling. In India there are many power plants becomes non profitable because of lack of sound financial modelling knowledge. This course will cover from MW level solar power plant designing and financial aspects of the solar power plant like DPR,DSCR,ROI,CUF estimation and Capex ,Opex modelling e.t.c.
Admission going on for 1st Batch of Mar-2023
What knowledge is needed to be a Solar Energy Systems Engineer?
Engineering and Technology - Knowledge of the practical application of engineering science and technology. This includes applying principles, techniques, procedures, and equipment to the design and production of various goods and services.
Design - Knowledge of design techniques, tools, and principles involved in production of precision technical plans, blueprints, drawings, and models.
Building and Construction - Knowledge of materials, methods, and the tools involved in the construction or repair of houses, buildings, or other structures such as highways and roads.
Customer and Personal Service - Knowledge of principles and processes for providing customer and personal services. This includes customer needs assessment, meeting quality standards for services, and evaluation of customer satisfaction.
Sales and Marketing - Knowledge of principles and methods for showing, promoting, and selling products or services. This includes marketing strategy and tactics, product demonstration, sales techniques, and sales control systems.
Rooftop Solar Project Course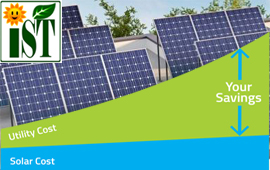 Certificate in Rooftop Solar Project
Rooftop Solar Power Plant: During covid-19 India' Rooftop solar sector adds 800+ MW. In rooftop solar sector a small entrepreneur needs a strong knowledge about off-Grid, On grid, hybrid system designing and financial benefit, bankable report preparation. This course will cover all aspect of designing and procurement, installation, financial modelling and customer nogotiation skills.

Admission going on for 1st Batch of Mar-2023
IST Alumni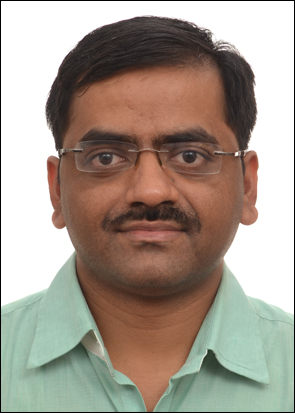 The most positive aspects of this course is teaching method - Very detail with ground reality.
- Maheshkumar Dnyaneshwar ,
Software Solution Architect at Raykor Technologies Pvt. Ltd.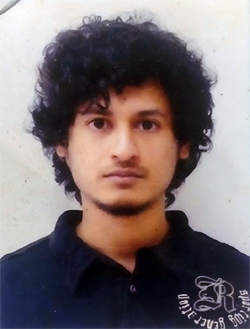 The course gives an overall feel of the subject. The practical measurement and installation, and covering of all the elements of the PV system.
- Sitav Bhadra,
Researcher at Asian Institute of Technology, Thailand, Engineer at NRG Solutions, Cambodia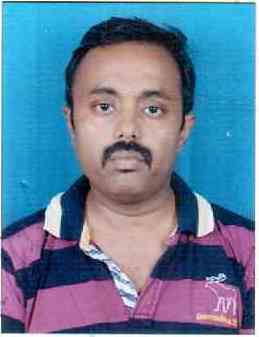 In a very short span of time, we gain a lot of knowledge about solar PV.
- HERA BAHADUR SUNAR,
Proprietor, Sun Electro Solution