Search IST Courses
Find PV Solar course near by you
Search by: Solar Energy Course
Harnessing solar energy for usable power
There are many ways to use energy from the sun. The two main ways to use energy from the sun are photovoltaics and solar thermal capture. Photovoltaics are much more common for smaller-scale electricity projects (like residential solar panel installations), and solar thermal capture is typically only used for electricity production on massive scales in utility solar installations. In addition to producing electricity, lower temperature variations of solar thermal projects can be used for heating and cooling.

Solar is one of the fastest growing and cheapest sources of power in the world, and will continue to spread rapidly in the coming years. With solar panel technology improving each year, the economic benefits of solar improve, adding to the environmental perks of choosing a clean, renewable energy source.
MW Solar Project - Career Course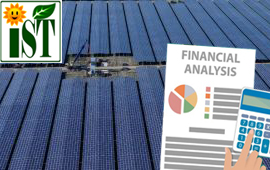 Advanced Certificate in MW Solar Project
Large Scale PV solar power plants need Technical knowledge as well as a strong aspect of financial analysis and modelling. In India there are many power plants becomes non profitable because of lack of sound financial modelling knowledge. This course will cover from MW level solar power plant designing and financial aspects of the solar power plant like DPR,DSCR,ROI,CUF estimation and Capex ,Opex modelling e.t.c.
Admission going on for 1st Batch of Aug-2022
Take advantage of solar energy on your property
The best way for individual property owners to save money with solar energy is to install a home solar photovoltaic system.
The Future of Solar Energy considers only the two widely recognized classes of technologies for converting solar energy into electricity — photovoltaics (PV) and concentrated solar power (CSP), sometimes called solar thermal) — in their current and plausible future forms.
Rooftop Solar Project Course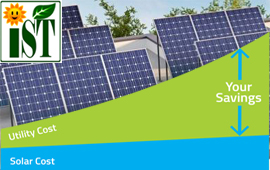 Certificate in Rooftop Solar Project
Rooftop Solar Power Plant: During covid-19 India' Rooftop solar sector adds 800+ MW. In rooftop solar sector a small entrepreneur needs a strong knowledge about off-Grid, On grid, hybrid system designing and financial benefit, bankable report preparation. This course will cover all aspect of designing and procurement, installation, financial modelling and customer nogotiation skills.

Admission going on for 1st Batch of Aug-2022
Solar power and the environment
As a renewable CO2-free power source, the environmental impact of solar power is significantly smaller than other power generation methods. The impact is mainly related to the production and supply of the special materials and metals that are required to produce solar panels. The location and the water used to clean the solar panels also affect the environment. We are working hard to find alternative ways to clean our solar panels.
PV Technology & Business Management - Business Course (Offline)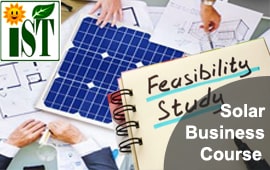 Why people say – IST Business Boosting Course?
We cover business opportunities in Residential, Public Sector, Commercial and Industry, how you will prepare your technical team to fulfill customer requirement? How can you offer optimum electric bill saving or increase money for your Residential, Public Sector, Commercial and Industry customer? Learn from Institute of Solar Technology. You will become good Rooftop Solar Business Developer – 100% grantee. See Detail Syllabus

Admission going on for Aug-2022
Offline 10 days continuous program at IST Howrah
PV Technology & Business Management - Business Course (Online)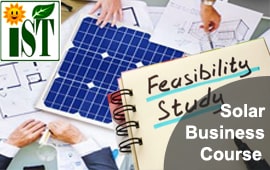 We will cover all topics of the syllabus and more to build Net-Zero Co2 Emissions Earth and grow your business- 100% grantee
Same content as offline PV Technology & Business Management course to boost your business through online live virtual class. Learn about Public, Commercial and Industry Sector solar rooftop project – availability, requirement, benefits and business opportunities through IST Virtual Class room.
Are you doing Job or business, full day work schedule? we are here to start class at Night for you. We can meet in class at your home.

Admission going on for Aug-2022
2 Months Course including project work and Exam.
IST Alumni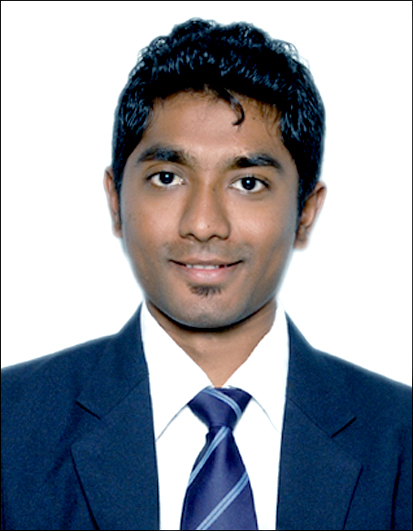 Understands Technical aspects AND actual installation job
- TUNIR DEWANGAN,
Project Manager at TATA POWER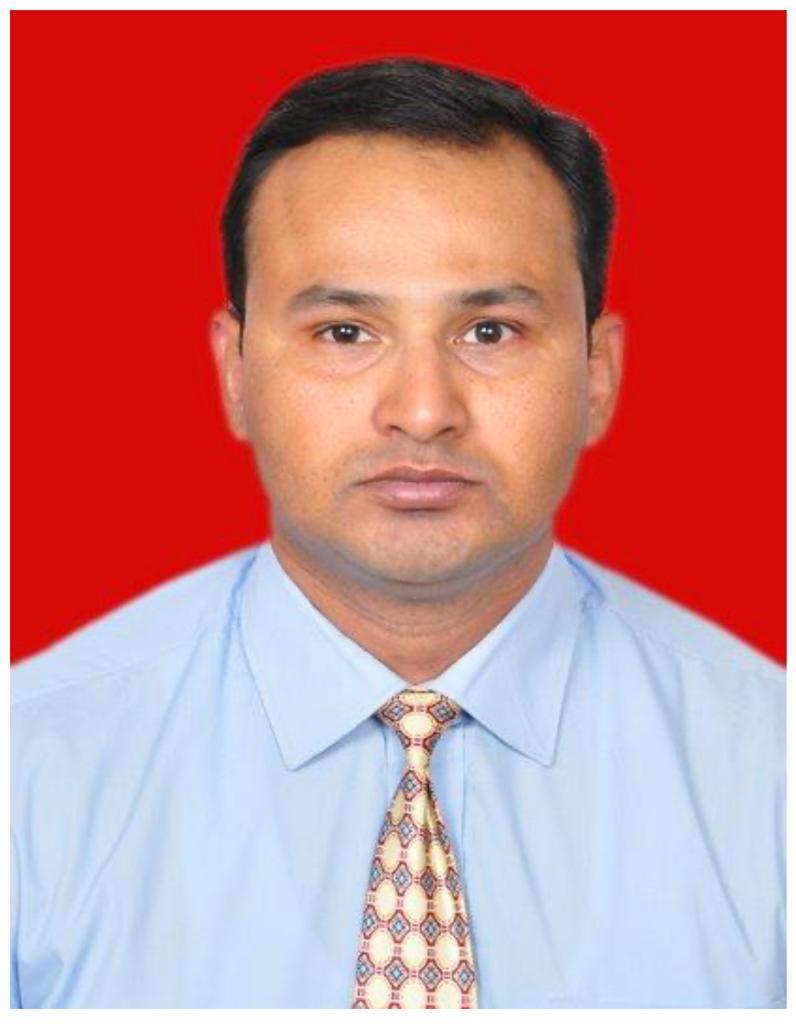 The library, everything on the site was very helpful. IST is well organized training institute. Trainer Mr. Srotriya Tripathi, explain the content well and quickly resolve the queries.
- Sanjeev Sharma,
Vice President at JSPL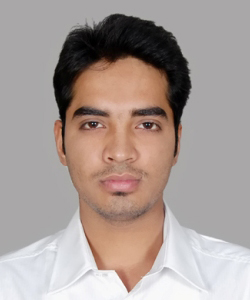 From IST boost my confidence in solar sector carrier, understanding of PV solar system, and designing of ON GRID/OFF GRID PV power plants through practical as well as theoretical way. Lab and lectures helped me to gain every knowledge about designing of PV solar as well as it. Overall I am satisfied, I have gained through iST, IST has a bright future and best of luck to all students who come here to make their career in the solar field.
- Ritesh Kumar Upadhyay,
Project Engineer (Electrical) at REC Power Distribution Company Ltd