Search IST Courses
Find PV Solar course near by you
Search by: Solar Energy Technician Course Thiruvananthapuram Kerala
The scope for Solar Energy in India is increasing day by day. Tamilnadu, Rajasthan, Gujarat, Telengana and Andhra Pradesh are top performing states in Solar Power Sector in India. About 500 trillion kWh per annum is being received from Solar energy in our country.

What are the Solar Schemes in India ?
India is blessed with abundant solar energy potential with 300 days of sunlight. About 5,000 trillion kWh per year energy is experienced over India's land area with most parts receiving 4-7 kWh per sq. m per day. The government henceforth aims to create solar schemes to use this renewable source of energy efficiently. Below is a list of some of the most successful and known solar schemes in India –

Jawaharlal Nehru National Solar Mission (JNNSM)
The Jawaharlal Nehru National Solar Mission also called National Solar Mission is one of the eight key National Mission's comprising India's NAPCC. The objective of this solar scheme is to establish India as a global leader in the solar sector by creating the policy conditions. The Mission has set the ambitious target of deploying 20,000 MW of grid-connected solar power by 2022, which was revised to 1,00,000 MW by 2022 during June 2015.
PV Technology & Business Management - Business Course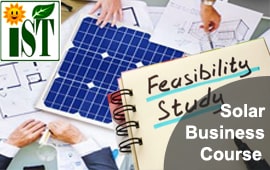 PV Technology & Business Management
To set up a PV solar EPC business an individual from any background need a detailed knowledge from residential, commercial and industrial PV projects detailed engineering to techno-commercial report preparation. This course covers technical details needed to assess potential residential, commercial PV projects and to prepare proposals. Discussed in detail: safety, site analysis, design, performance, costing, subsidy, financial-benefit analysis, financing bankable report preparation.

Admission going on for 3rd Batch of Feb-2022
Government Yojana: Solar Energy Subsidy Scheme
The Government Yojana explains that a person is eligible for a subsidy if he has solar panels installed on the rooftop. The subsidy is decided as per the capacity of the solar power plant but the good part is that people are going ahead with solar panel installation. Another benefit is that people are able to cut down on their electricity bills and the load on thermal power plant will reduce increasing power generation.
SECI Scheme
The main objective is to engage in the development of large scale and rooftop solar projects, channelize the investment in the government sector, implement MNRE and VGF schemes, project management consultancy and trading of solar power. SECI has also played a major part in installing rooftop solar power plant. Till date, it has released tenders for 4307 MW of large scale solar projects of which 675 MW have been commissioned. In the rooftop part, it has released tenders for around 200MW of projects of which 46.5 have been commissioned.
Rooftop Solar Project Course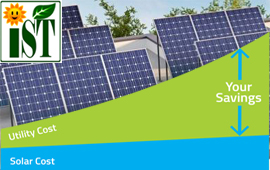 Certificate in Rooftop Solar Project
Rooftop Solar Power Plant: During covid-19 India' Rooftop solar sector adds 800+ MW. In rooftop solar sector a small entrepreneur needs a strong knowledge about off-Grid, On grid, hybrid system designing and financial benefit, bankable report preparation. This course will cover all aspect of designing and procurement, installation, financial modelling and customer nogotiation skills.

Admission going on for 3rd Batch of Feb-2022
Rooftop Scheme
Under the rooftop scheme executed by SECI, 200MW of projects have been allocated of which 45MW have been commissioned. Special schemes including 75MW for warehouses and 50MW for the CPWD have been launched. Recently, SECI has commissioned a tender which is the largest global one of its kind. It has 132 bidders who bid for a total capacity of 602MW. This tender is a part of the MNRE's initiative to gain momentum for achieving a target of 40 GW rooftop solar capacity by 2022.
MW Solar Project - Career Course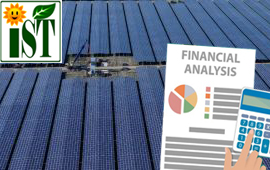 Advanced Certificate in MW Solar Project
Large Scale PV solar power plants need Technical knowledge as well as a strong aspect of financial analysis and modelling. In India there are many power plants becomes non profitable because of lack of sound financial modelling knowledge. This course will cover from MW level solar power plant designing and financial aspects of the solar power plant like DPR,DSCR,ROI,CUF estimation and Capex ,Opex modelling e.t.c.
Admission going on for 3rd Batch of Feb-2022
Development of Solar Park Scheme
MNRE has formed a scheme aiming to set solar parks in various states, each with a capacity of above 500KW. The Scheme proposes to offer financial support by the government to establish and facilitate the infrastructure necessary for setting up solar power plants. MNRE is executing a scheme for the development of at least 25 solar parks with a combined capacity of at least 20,000 MW.
IST Alumni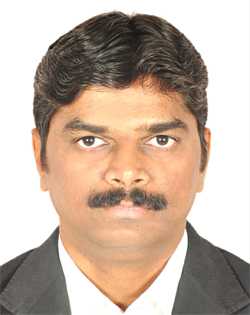 It is the good institute and good training course.
- Amitkumar Mandavkar,
Asst Manager at HPCL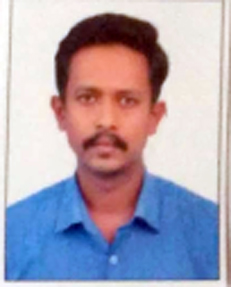 Course Covers from Basics to Technically in-depth Knowledge of Solar with Financial Calculation. Simplification of complicated Technical terms. Gives Basics knowledge of Financial calculation in the simplified matter as most of us are from non-financial background. The In-depth knowledge of Instructor in Designing of Solar PV generation & Techno-Commercial aspect of Solar PV Projects. The Positive Aspects to encourage to do business in various Opportunity in solar PV generation.
- Niket Suresh Sali,
Dy. E.E. at Maharashtra State Electricity Transmission Co Ltd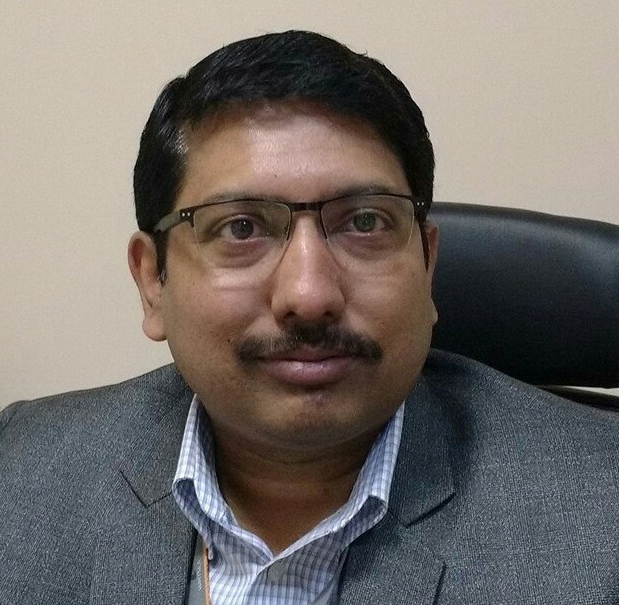 Good Program for Beginners, concept explanation is good and very practical oriented. Open discussion with participants, Solar Technology Knowledge of the Trainer is very good.
- Tushar Gupta,
DGM Sales at Wartsila