Search IST Courses
Find PV Solar course near by you
Search by: Solar Plant Training
India stands third in Asia and fourth in the world in terms of solar power production across its plants. This currently accounts for about 38% of its total capacity of renewable energy. The country also claims to own the world's largest solar park, located in Rajasthan.

India's National Solar Mission launched in 2010 — a time when just 10MW of solar power was installed — with a target of 20GW set for the end of the decade. However, due to significant activity within the solar power sector over the following years, India has raised its target by several notches and now aims to achieve 100GW of solar power capacity by 2022.

Some of the country's biggest solar power plants are found in the states of Rajasthan, Karnataka, Andhra Pradesh, Madhya Pradesh and Tamil Nadu.
PV Technology & Business Management - Business Course (Offline)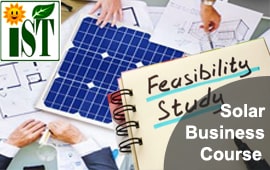 Why people say – IST Business Boosting Course?
We cover business opportunities in Residential, Public Sector, Commercial and Industry, how you will prepare your technical team to fulfill customer requirement? How can you offer optimum electric bill saving or increase money for your Residential, Public Sector, Commercial and Industry customer? Learn from Institute of Solar Technology. You will become good Rooftop Solar Business Developer – 100% grantee. See Detail Syllabus

Admission going on for Aug-2022
Offline 10 days continuous program at IST Howrah
PV Technology & Business Management - Business Course (Online)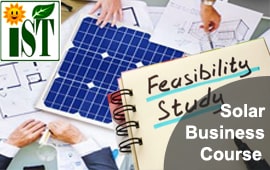 We will cover all topics of the syllabus and more to build Net-Zero Co2 Emissions Earth and grow your business- 100% grantee
Same content as offline PV Technology & Business Management course to boost your business through online live virtual class. Learn about Public, Commercial and Industry Sector solar rooftop project – availability, requirement, benefits and business opportunities through IST Virtual Class room.
Are you doing Job or business, full day work schedule? we are here to start class at Night for you. We can meet in class at your home.

Admission going on for Aug-2022
2 Months Course including project work and Exam.
Top five solar power plants in India
1. Bhadla Solar Park – 2,250MW
2. Shakti Sthala solar power project – 2,050MW
3. Ultra Mega Solar Park – 1,000MW
4. Rewa Solar Power Project – 750MW
5. Kamuthi solar power plant – 648MW

MW Solar Project - Career Course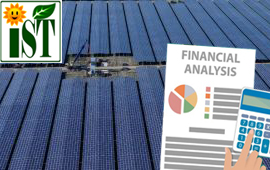 Advanced Certificate in MW Solar Project
Large Scale PV solar power plants need Technical knowledge as well as a strong aspect of financial analysis and modelling. In India there are many power plants becomes non profitable because of lack of sound financial modelling knowledge. This course will cover from MW level solar power plant designing and financial aspects of the solar power plant like DPR,DSCR,ROI,CUF estimation and Capex ,Opex modelling e.t.c.
Admission going on for 1st Batch of Aug-2022
The most common solar power plant is the traditional photovoltaic (PV) option. Solar capacity for each country varies depending on the solar irradiance as well as the available land. This type of power plant is considered a renewable option as the energy source is the sun, which is a clean, renewable, abundant, and cheap source. Solar PV farms can be ground mounted or roof mounted. Additionally, the ground-mounted systems can be fixed arrays, or installed with a single or a dual axis tracker. The modules are usually oriented toward the equator, with a tilt angle that is slightly lower than the site's latitude. Different tilt angles can be explored to find the optimal power production. Axis trackers are used to optimize performance as they allow for panels to track the sun as it moves position throughout the day.
Rooftop Solar Project Course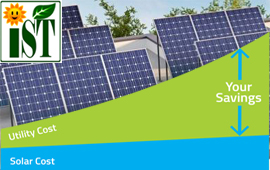 Certificate in Rooftop Solar Project
Rooftop Solar Power Plant: During covid-19 India' Rooftop solar sector adds 800+ MW. In rooftop solar sector a small entrepreneur needs a strong knowledge about off-Grid, On grid, hybrid system designing and financial benefit, bankable report preparation. This course will cover all aspect of designing and procurement, installation, financial modelling and customer nogotiation skills.

Admission going on for 1st Batch of Aug-2022
IST Alumni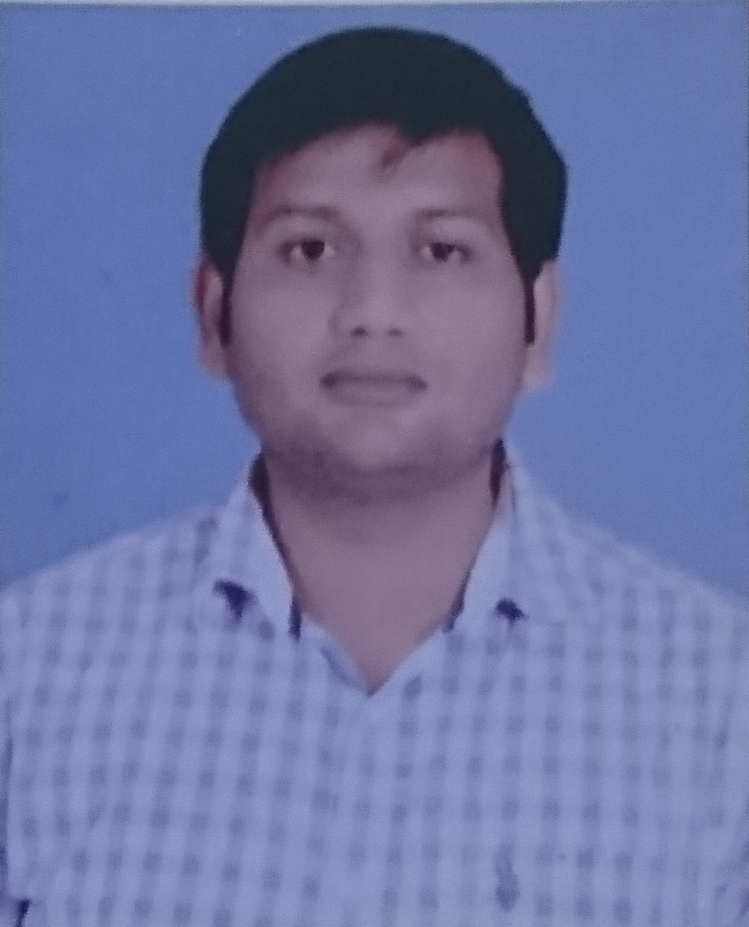 Great place for Learning Pv Solar Technology. Faculty is very helpful and have complete knowledge according to present market. As I am from the non-technical background faculty use to relate things according to my understanding and give example for my better understanding
- Kaustubh Gupta,
Manager Operations at Fairdeal Agencies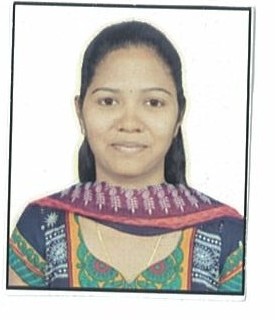 Design calculation & explanation was very helpful. Interactive session were good & quires were resolved. Good scope in field of solar to start a business .....
- Mayuri Soma Veer,
Executive-Renewable Energy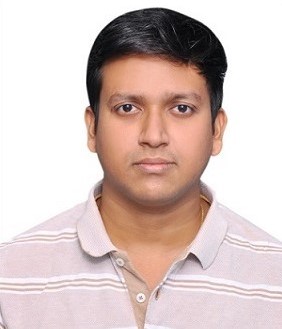 IST, is one of best institute to learn, gain knowledge about solar field in best way. In this training Selection of material, estimation analysis etc. found helpful for my projects.
- Ekansh Jain,
Engineer and Graduate Apprentice Trainee at Power Mech Projects Limited and C.S.P.G.C.L. Madva