Search IST Courses
Find PV Solar course near by you
Search by: Solar Power Plant Training Course Near Satara Maharashtra
Battery Pack Manufacturing Procedure:
Design: The most critical element of the procedure is to design the most suitable battery solution according to your requirements. Our battery design team works with you to understand your project and provide the correct custom battery pack
Assembly: work from high detailed drawings to produce high quality and cost effective battery packs.
Quality Testing: Each battery packs goes through a clear & detailed QA and test procedure process before despatch.
Li-ion battery packs assembling process
Overview of Li-ion battery packs assembling process

Cell Sorting

Voltage, Capacity and Internal Impedance are mached
Group cells with similer operating parameters

Module Assembly

Assemble modules
attach BMS
Test Module

Pack Assembly

Stack modules in series and parallel
Place pack in enclosure
attach master BMS

Final Testing
Certificate in Li-ion Battery Pack Assembly for Solar Application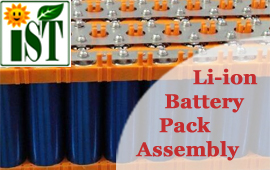 Certificate in Li-ion Battery Pack Assembly for Solar Application
Government of India is planning to incentivize the production of Lithium-ion batteries in India, which is likely to help in the setting up of Lithium-ion battery manufacturing units in the country over the next five years.
Lithium Battery Pack Assembly course will cover li-ion cell to battery characteristic's, different parameters, Pack design aspect, calculation, assembly line unit detailing with financial aspects.
Admission going on for 3rd Batch of Feb-2022
Market trends and development
Currently many battery companies in India are involved with the lithium-pack assembling. Even companies like Exide, which is setting up its unit for manufacturing the lithium cell, is starting initially with battery pack assembling.

Under the Phased Manufacturing Program (PMP) of Ministry of Heavy Industries and Public Enterprise, import duty on battery packs used in manufacturing electric vehicles will be increased to 15 percent from the current 5 percent from April 2021. Also import duty on lithium-ion cells for use in the manufacture of lithiumion accumulator for EVs will be doubled to 10 percent from April 2021 as the center wants to promote Make in India and encourage EVs through schemes like FAME II. Energy Storage is one of the most crucial and critical components of India's energy infrastructure strategy and an essential support for India's sustained goal towards renewables.
PV Module/Panel Assembly Line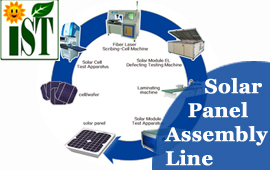 Certificate in PV Module/Panel Assembly Line
The supply disruption from China due to the COVID-19 pandemic and subsequent decline in domestic solar capacity addition offer a golden opportunity to ramp up local manufacturing of solar modules and cells, according to industry experts. In this scenario industry feels a skill and knowledge required to start this module assembly line making ecosystem in India.
IST providing PV Module/Panel Assembly Line - Business Course which will cover for cell technology to construction method, module manufacturing material, Assembling machineries ,financial detailing ,costing of module and panel assembling line.
Admission going on for Feb-2022
Cost-effective manufacturing of lithium-ion batteries for electrical and hybrid electrical vehicles (EV/HEV) has not yet been fully developed. Efficient, flexible, and reliable battery assembly automation is needed for the following two reasons: 1) A variety of new battery pack designs and their changing demand rates require the assembly system to be flexible and reconfigurable.

The high current and voltage in battery cells, modules and packs require automatic assembly and material handling.
Currently, the industrial assembly system design starts from process planning which includes assembly task identification and sequence generation. Then the assembly system configuration is generated. However, since the process planning and system configuration generation influence each other, the traditional sequential procedure may lead to suboptimal system solutions. This interaction can be illustrated with an example of automotive battery assembly.
IST Alumni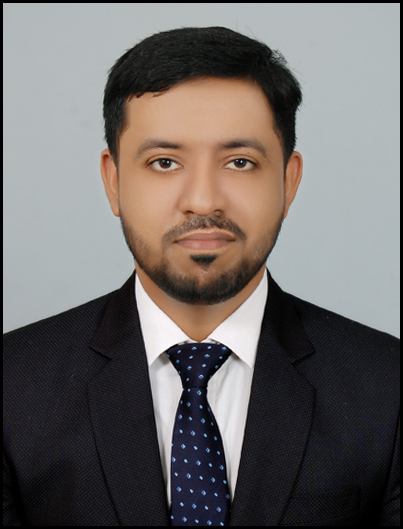 It Was Great to Undergo the Training Process of IST and Also The Instructors were Self Motivated and also Encourage an Individual to Grab The Knowledge and Apply in The Practical Life
- SYED FAIZ ALAM,
SR. PROJECT ENGINEER at REC POWER DISTRIBUTION COMPANY LIMITED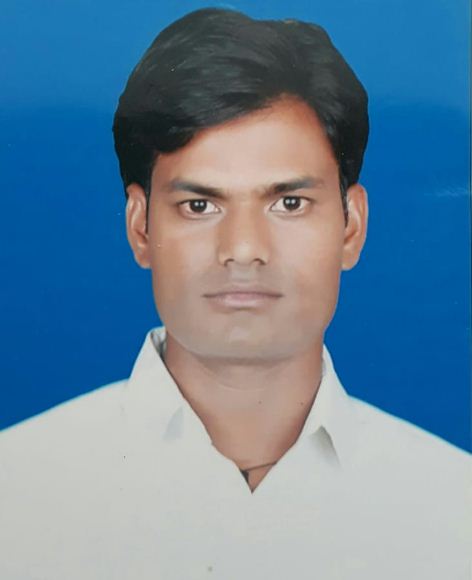 My experience is good at IST. Its fulfill all required knowledge in the solar project, Development of the solar project is the most positive aspects of this course. Calculation part was most useful.
- MD WARISH ANSARI,
Electrical Engineer at MIJJAN INTERNATIONNAL LLC at Oman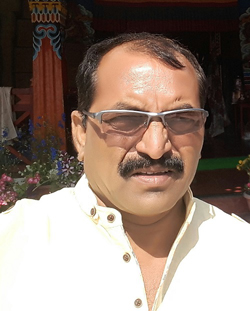 IST is conducting a very good quality course.
- Sunil Sampatrao Dabrase,
Director at Lokmanya Traders