Search IST Courses
Find PV Solar course near by you
Search by: Solar Power Plant Training In India
Upcoming Courses
Admission going on for August - 2021
Training from: 1st Week of August - 2021

No of Batch per Month: 4 Batch
Total Seat: 10 Nos per Batch
Seat Availability: 1 Seats for Batch 4
Submit Registration
---
Training from: 1st Week of August - 2021

No of Batch per Month: 4 Batch
Total Seat: 10 Nos per Batch
Seat Availability: 3 Seats for Batch 4
Submit Registration
---
Training from: 1st Week of August - 2021

No of Batch per Month: 4 Batch
Total Seat: 10 Nos per Batch
Seat Availability: 2 Seats for Batch 4
Submit Registration
---
Training from: 1st Week of August - 2021

No of Batch per Month: 4 Batch
Total Seat: 10 Nos per Batch
Seat Availability: 2 Seats for Batch 4
Submit Registration
---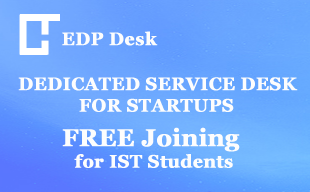 ---
Hire candidates quickly and easily.
Post Your Job and Search Resume. We consider only Direct Hire, where a company who intends to hire a candidate offers them the job directly.
EMPLOYERS SIGNUP
Prime Minister Narendra Modi said production linked incentive (PLI) scheme, which is aimed at boosting domestic manufacturing and exports, is expected to increase the country's production by $520 billion in the next five years.

The government plans to impose tariffs on imports of lithium-ion cells for the next 10 years. With the country only manufacturing battery storage packs and heavily relying on Chinese imports for the rest, the aim is to become self-sufficient across the EV value chain by 2025.

This is a significant opportunity for the private sector to participate and accumulate benefits under the PLI scheme and at the same time, contribute to India's large and unique battery manufacturing story. While efficient implementation will determine the overall success, the scheme is well positioned to provide a boost in production, competitiveness and exports of manufacturing companies.

Indian companies generally import batteries, which account for more than half the cost of an EV. The government has proposed the building of local manufacturing facilities, seeking to reduce the cost and encourage competition.
Electric Vehicle Training Courses
Training from:2021-08-02 to 2021-08-30
Last Date of Admission: 2021-07-20

Course Page
---
Training from:2021-08-02 to 2021-08-30
Last Date of Admission: 2021-07-20

Course Page
---
Training from:2021-08-02 to 2021-08-30
Last Date of Admission: 2021-07-20

Course Page