Search IST Courses
Find PV Solar course near by you
Search by: Solar Pv System Design Training India
Solar PV system design
A PV system is made up of different components. These include PV modules (groups of PV cells), which are commonly called PV panels; one or more batteries; a charge regulator or controller for a stand-alone system; an inverter for a utility-grid-connected system and when alternating current (AV) rather than direct current (DC) is required; wiring; and mounting hardware or a framework.
PV Technology & Business Management - Business Course (Offline)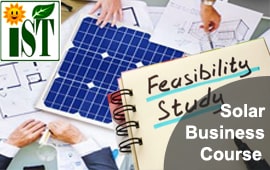 Why people say – IST Business Boosting Course?
We cover business opportunities in Residential, Public Sector, Commercial and Industry, how you will prepare your technical team to fulfill customer requirement? How can you offer optimum electric bill saving or increase money for your Residential, Public Sector, Commercial and Industry customer? Learn from Institute of Solar Technology. You will become good Rooftop Solar Business Developer – 100% grantee. See Detail Syllabus

Admission going on for Aug-2022
Offline 10 days continuous program at IST Howrah
PV Technology & Business Management - Business Course (Online)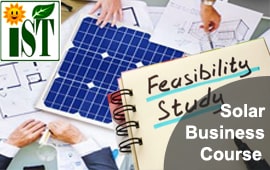 We will cover all topics of the syllabus and more to build Net-Zero Co2 Emissions Earth and grow your business- 100% grantee
Same content as offline PV Technology & Business Management course to boost your business through online live virtual class. Learn about Public, Commercial and Industry Sector solar rooftop project – availability, requirement, benefits and business opportunities through IST Virtual Class room.
Are you doing Job or business, full day work schedule? we are here to start class at Night for you. We can meet in class at your home.

Admission going on for Aug-2022
2 Months Course including project work and Exam.
The first step in designing a solar system is to determine the appropriate size of the system. Because the system's purpose is to offset on-site electricity usage, an analysis must be completed on the amount of energy consumed by an electric customer over a specified period. By looking at the kilowatt hours (abbreviated kWh) on a customer's electric bill it is possible to come up with this figure. When it comes to designing a system, arguably the most practical and economical approach is to aim to cover 100% of a customer's yearly usage. Sizing in this way maximizes return on investment and enables an almost complete break from having to pay an electric bill. For more information regarding the system sizing, view our post on system sizing.
After identifying the desired system size, whether there is space to install it, and answering any other site evaluation questions, it is time to consider customer preferences such as array aesthetics, equipment placement, and financial considerations. Once all these aspects are taken into account it is possible to begin choosing the equipment for the system and determine how the system will be connected to the customer's existing electrical equipment.
Rooftop Solar Project Course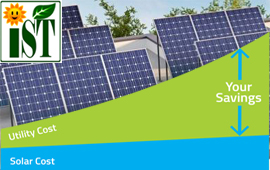 Certificate in Rooftop Solar Project
Rooftop Solar Power Plant: During covid-19 India' Rooftop solar sector adds 800+ MW. In rooftop solar sector a small entrepreneur needs a strong knowledge about off-Grid, On grid, hybrid system designing and financial benefit, bankable report preparation. This course will cover all aspect of designing and procurement, installation, financial modelling and customer nogotiation skills.

Admission going on for 1st Batch of Aug-2022
There are a number of factors that need to be taken into consideration when selecting solar equipment. To keep it simple, the three main components in a solar system are solar panels/modules, inverter(s) or microinverters, and racking to place the solar modules on. Each piece of equipment will be selected with the other in mind and each will have its own manufacturer to back it up with a warranty. Customer or installer preferences will play into the equipment that is chosen as well as site specific concerns. Because of differences in preferences and equipment pricing differences from one business to another, there are multiple ways to design and build a system. Once all equipment is selected, it is connected together physically and electrically and then attached to the customer's existing electrical equipment.
In addition to the physical and electrical installation of a solar system, it is common practice to evaluate the condition of existing on-site equipment, and make recommendations to the property owner should the structure or electrical equipment require modification to meet code requirements or safety standards.
MW Solar Project - Career Course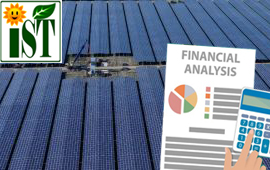 Advanced Certificate in MW Solar Project
Large Scale PV solar power plants need Technical knowledge as well as a strong aspect of financial analysis and modelling. In India there are many power plants becomes non profitable because of lack of sound financial modelling knowledge. This course will cover from MW level solar power plant designing and financial aspects of the solar power plant like DPR,DSCR,ROI,CUF estimation and Capex ,Opex modelling e.t.c.
Admission going on for 1st Batch of Aug-2022
IST Alumni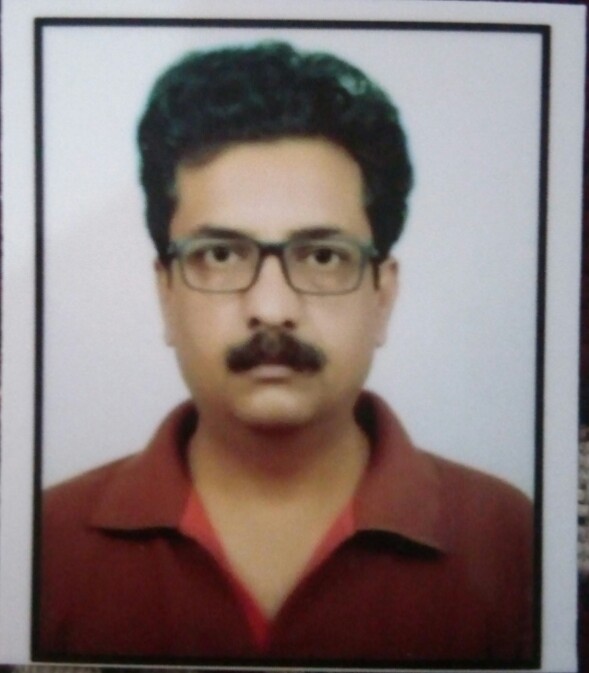 Good platform for Basics to Technically in-depth Knowledge of Solar
- JITESH GAJBHIYE,
Deputy Ex. Engineer at Maharashtra State Electricity Transmission Co Ltd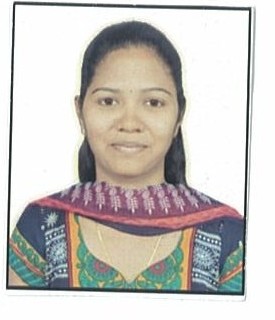 Good scope in field of solar to start a business. design calculation & explanation was helpful. Interactive session were good & quires were resolved.
- Mayuri Soma Veer,
Executive-Renewable Energy, Savita Oil Technologies Ltd.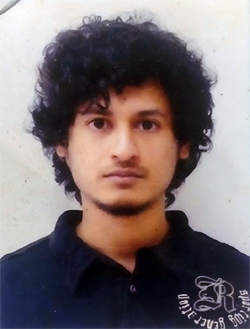 The course gives an overall feel of the subject. The practical measurement and installation, and covering of all the elements of the PV system.
- Sitav Bhadra,
Researcher at Asian Institute of Technology, Thailand, Engineer at NRG Solutions, Cambodia