Search IST Courses
Find PV Solar course near by you
Search by: Solar Roof Installation Training
Installing Rooftop Solar Panels
Installing solar panels on your roof is a complex project, one that many across the country are starting to explore. While most people know what solar panels are, many aren't aware of the details involved in setting up a complete rooftop solar power system.
Rooftop Solar Project Course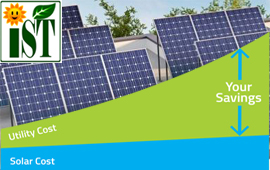 Certificate in Rooftop Solar Project
Rooftop Solar Power Plant: During covid-19 India' Rooftop solar sector adds 800+ MW. In rooftop solar sector a small entrepreneur needs a strong knowledge about off-Grid, On grid, hybrid system designing and financial benefit, bankable report preparation. This course will cover all aspect of designing and procurement, installation, financial modelling and customer nogotiation skills.

Admission going on for 1st Batch of Aug-2022
While this article outlines the different elements involved in installing a solar power system (not to mention several steps pertaining to the actual installation of the solar panels themselves) we highly recommend that you hire a certified professional to get the job done right. The purpose of this article is to arm you with more information on the process itself in order to better equip you for a project of this size and undertaking.
Types of Solar Power for the Home
There are a few ways in which you can generate power for your home through installing solar panels. It is important to understand your options in order to correctly set up your system and start benefitting from solar power.
Grid Connected (no batteries)
With this type of solar power, the system is connected to the grid without any back-up because you are using the grid in place of the battery. If your house requires more power, it will simply consume what it needs from the grid. When your system generates more electricity than you can consume, that power is given to the grid (local utility).
Grid Connected (with batteries)
The main difference with this type of solar power system is that you will have batteries in addition to your connection to the grid. What this means is that the batteries will act as storage for power so that if the grid experiences a power outage, the power from your battery will keep your lights on. If your solar power system generates more energy than you consume, it will continue to go into the grid.
Off Grid
With this type of system, you are not connected to your utility. The system will generate, store and consume its own power, without any help from external resources. This installation is tricky because the contractor will need to know the exact amount of power you require. This system is more often used in rural areas where the cost of bringing in power from a utility is very high.
PV Technology & Business Management - Business Course (Offline)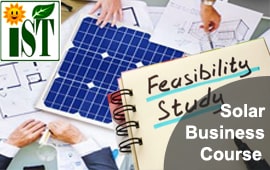 Why people say – IST Business Boosting Course?
We cover business opportunities in Residential, Public Sector, Commercial and Industry, how you will prepare your technical team to fulfill customer requirement? How can you offer optimum electric bill saving or increase money for your Residential, Public Sector, Commercial and Industry customer? Learn from Institute of Solar Technology. You will become good Rooftop Solar Business Developer – 100% grantee. See Detail Syllabus

Admission going on for Aug-2022
Offline 10 days continuous program at IST Howrah
PV Technology & Business Management - Business Course (Online)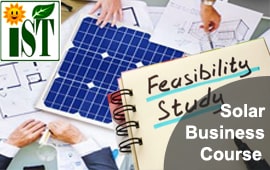 We will cover all topics of the syllabus and more to build Net-Zero Co2 Emissions Earth and grow your business- 100% grantee
Same content as offline PV Technology & Business Management course to boost your business through online live virtual class. Learn about Public, Commercial and Industry Sector solar rooftop project – availability, requirement, benefits and business opportunities through IST Virtual Class room.
Are you doing Job or business, full day work schedule? we are here to start class at Night for you. We can meet in class at your home.

Admission going on for Aug-2022
2 Months Course including project work and Exam.
IST Alumni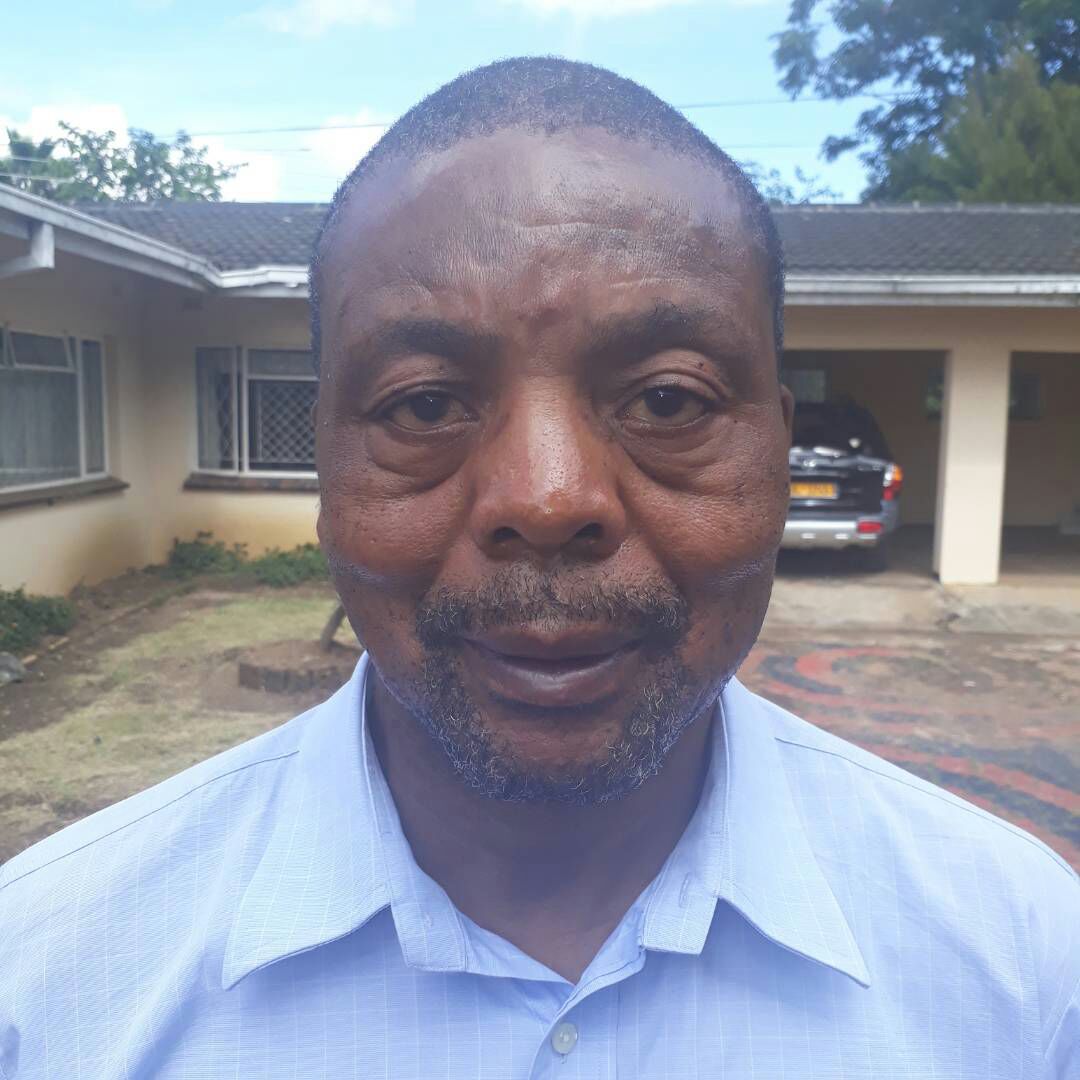 The presenter had a very good l knowledge of the solar business in India as well as of Solar Technology so I got some very good ideas that can also apply to my market. Understanding the solar system especially the DC part as well as the whole planing and feasibility process. Coming from an Ac background and working with some solar technologies from time to time I realized that there was so much I had been missing. I am now more confident to tackle the solar market. They helped consolidate the lectures on design as well as appreciate practical aspects of wiring as well as mechanical installation. lST very well structured and comprehensive programme. Excellent investment for anyone wanting to venture into Solar business.
- Isaac Farayi (Zambabwe),
Director at Africa Infrastructure Consultancy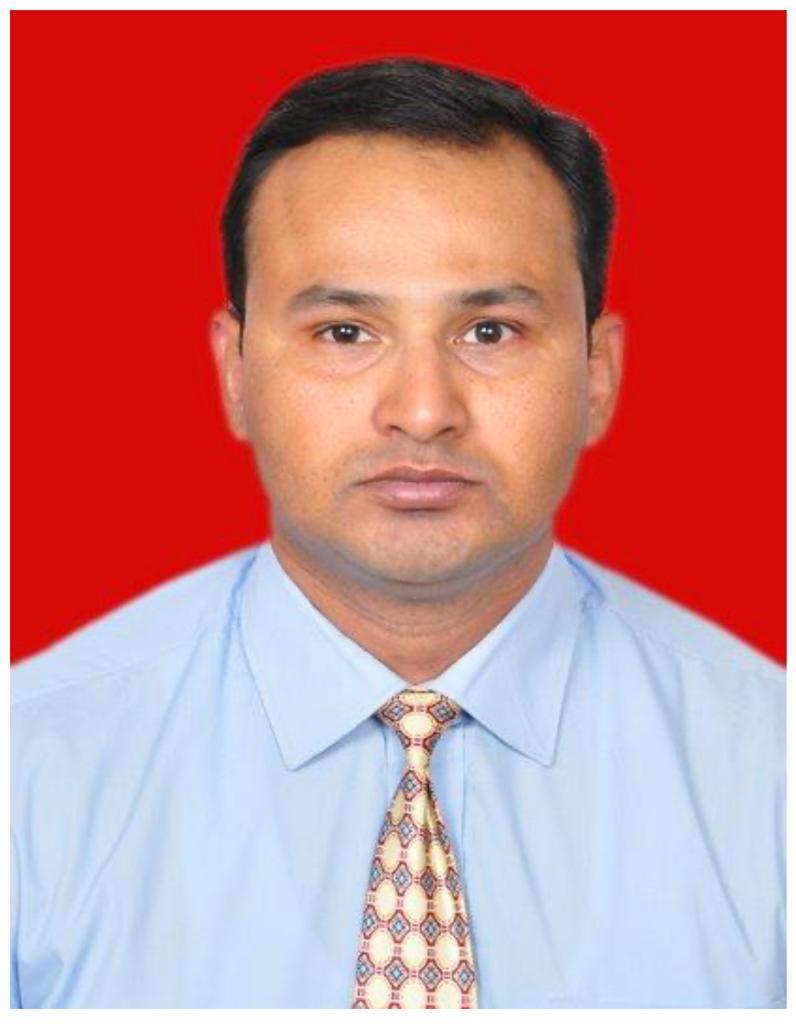 The library, everything on the site was very helpful. IST is well organized training institute. Trainer Mr. Srotriya Tripathi, explain the content well and quickly resolve the queries.
- Sanjeev Sharma,
Vice President at JSPL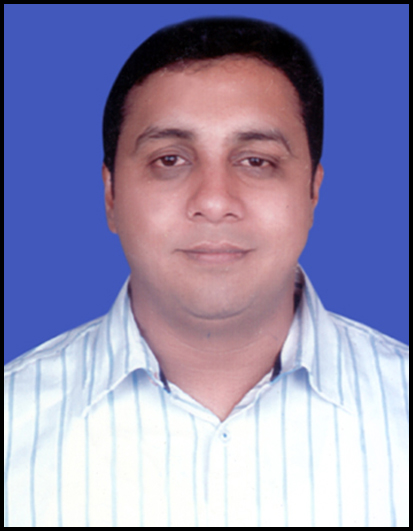 Very helpful to enhance the knowledge on Solar System, good demonstration, Very Nice Course.
- ERIC P. VAZ,
Bryce Solar