Search IST Courses
Find PV Solar course near by you
Search by: Solar Subsidy Scheme 2020 21
India stands third in Asia and fourth in the world in terms of solar power production across its plants. This currently accounts for about 38% of its total capacity of renewable energy. The country also claims to own the world's largest solar park, located in Rajasthan.

India's National Solar Mission launched in 2010 — a time when just 10MW of solar power was installed — with a target of 20GW set for the end of the decade. However, due to significant activity within the solar power sector over the following years, India has raised its target by several notches and now aims to achieve 100GW of solar power capacity by 2022.

Some of the country's biggest solar power plants are found in the states of Rajasthan, Karnataka, Andhra Pradesh, Madhya Pradesh and Tamil Nadu.
PV Technology & Business Management - Business Course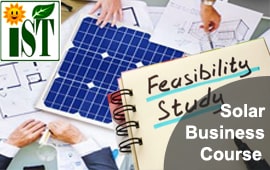 PV Technology & Business Management
To set up a PV solar EPC business an individual from any background need a detailed knowledge from residential, commercial and industrial PV projects detailed engineering to techno-commercial report preparation. This course covers technical details needed to assess potential residential, commercial PV projects and to prepare proposals. Discussed in detail: safety, site analysis, design, performance, costing, subsidy, financial-benefit analysis, financing bankable report preparation.

Admission going on for 3rd Batch of Feb-2022
Top five solar power plants in India
1. Bhadla Solar Park – 2,250MW
2. Shakti Sthala solar power project – 2,050MW
3. Ultra Mega Solar Park – 1,000MW
4. Rewa Solar Power Project – 750MW
5. Kamuthi solar power plant – 648MW

MW Solar Project - Career Course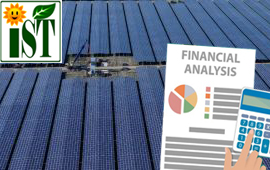 Advanced Certificate in MW Solar Project
Large Scale PV solar power plants need Technical knowledge as well as a strong aspect of financial analysis and modelling. In India there are many power plants becomes non profitable because of lack of sound financial modelling knowledge. This course will cover from MW level solar power plant designing and financial aspects of the solar power plant like DPR,DSCR,ROI,CUF estimation and Capex ,Opex modelling e.t.c.
Admission going on for 3rd Batch of Feb-2022
The most common solar power plant is the traditional photovoltaic (PV) option. Solar capacity for each country varies depending on the solar irradiance as well as the available land. This type of power plant is considered a renewable option as the energy source is the sun, which is a clean, renewable, abundant, and cheap source. Solar PV farms can be ground mounted or roof mounted. Additionally, the ground-mounted systems can be fixed arrays, or installed with a single or a dual axis tracker. The modules are usually oriented toward the equator, with a tilt angle that is slightly lower than the site's latitude. Different tilt angles can be explored to find the optimal power production. Axis trackers are used to optimize performance as they allow for panels to track the sun as it moves position throughout the day.
Rooftop Solar Project Course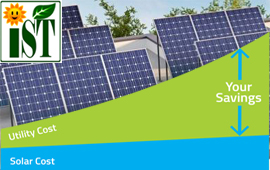 Certificate in Rooftop Solar Project
Rooftop Solar Power Plant: During covid-19 India' Rooftop solar sector adds 800+ MW. In rooftop solar sector a small entrepreneur needs a strong knowledge about off-Grid, On grid, hybrid system designing and financial benefit, bankable report preparation. This course will cover all aspect of designing and procurement, installation, financial modelling and customer nogotiation skills.

Admission going on for 3rd Batch of Feb-2022
IST Alumni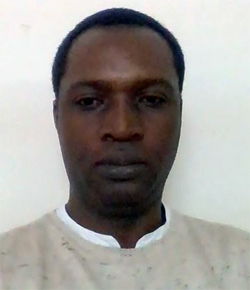 A good platform to learn in Solar Technology.
- Karsten Matabishi Mulenga (Zimbabwe),
Water engineer at water resources development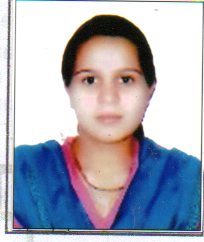 IST Jamshedpur training has given very good knowledge and I have learned a lot about solar projects.
- SRISHTI SINHA,
LIVEHOOD SPECIALIST at BIHAR RURAL LIVELIHOOD PROMOTIONAL SOCIETY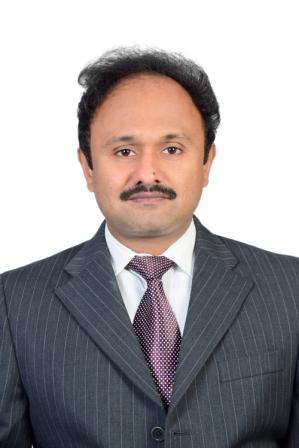 Very knowledgeable course especially for a beginner like me. Fantastic Instructor and online course. Excellent Training Institute for Solar Sector. Every thing encouraged me like the new Solar field, Good instructor and top institute (IST)
- GOVINDARAJAN ANAND,
Owner of Eldora Solar Enterprise (Chennai), SHIPPING CAPTAIN 22 years