Search IST Courses
Find PV Solar course near by you
Search by: Solar Training In Delhi
Best Solar Training Course offered by Institute of Solar Technology
IST Offline Course and Practical installation at IST Power Plant offer an excellent project experience.
Yes, you are planing to start a new solar business, want to provide best services and support for your friends.
Grate!
PV Technology and Business Management course cover

Technical detailing of:-
PV Cell to PV Module Formation, Solar Resource, Rooftop Solar Power Plant Design and Costing, Software Simulation, MW Solar Power Plant Design Calculation, MW Solar Power Plant Software Simulation,

Professional knowledge of:-
PV Module datasheet understanding, Optimum Tilt Angle at your project side, selection and sizing of Balance of System, Understand Financial benefits for your customer, Rooftop Solar Power Plant Documentation, MW Project Documentation, Solar Energy Laws & Policies

Working skill of:-
Self Project Development, Project Assessment, Project Site Management,

---
Compare similar Course and Fees:-
PV Technology & Business Management - Offline
- Course Fee Rs. 18999
PV Technology & Business Management - Online
- Course Fee Rs. 20999
Solar Project Design Master Course - Online / Offline
- Course Fee Rs. 20999
Same course Self placed (Pre-recorded) mode Fees Rs 8999/
---
BiFacial Photovoltaic
Publish Date:
25th January, 2022
Title:
BiFacial Photovoltaic
Publish By:
Institute of Solar Technology
Bifacial solar modules 2022
Abstract
Bifacial solar modules offer many advantages over traditional solar panels. Power can be produced from both sides of a bifacial module, increasing total energy generation.

Bifacial modules produce solar power from both sides of the panel. Whereas traditional opaque-backsheeted panels are monofacial, bifacial modules expose both the front and backside of the solar cells. Some bifacial module manufacturers claim up to a 30% increase in production just from the extra power generated from the rear.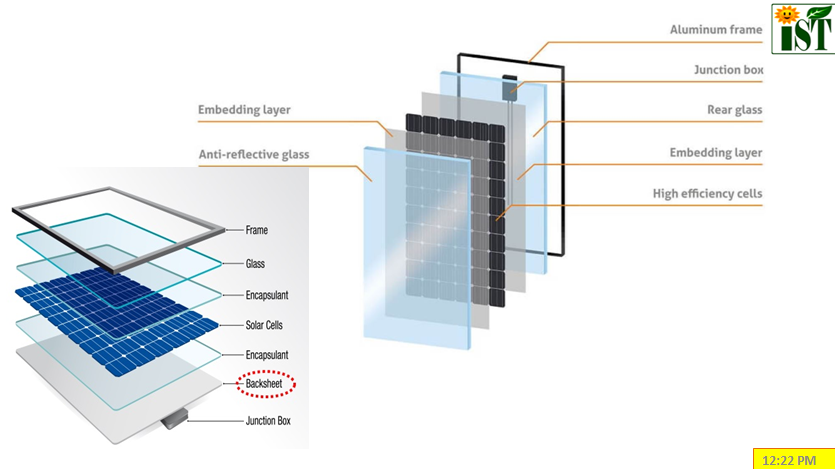 Keywords:
bifacial photovoltaic panels, bifacial photovoltaic cell, bifacial photovoltaic panels field, bifacial photovoltaic thermal, hjt bifacial photovoltaic panels, electrical characterization method for bifacial photovoltaic modules, bifacial solar photovoltaic, bifacial solar panels meaning, bifacial solar panels benefits, bifacial solar panel dimensions, bifacial photovoltaics technology applications and economics, bifacial photovoltaics, bifacial solar photovoltaics, pv paper, pv news, solar pv magazine, bifacial solar photovoltaics, panasonic evervolt solar panel price, panasonic 410w solar panel,
Summery
Bifacial Solar Panels Market research report 2022 offers major opportunities, market dynamics, upcoming technologies and challenges of the industry has been analysed in the report.

This market study covers the global and regional market with an in-depth analysis of the overall growth prospects in the market. Furthermore, it sheds light on the comprehensive competitive landscape of the global market.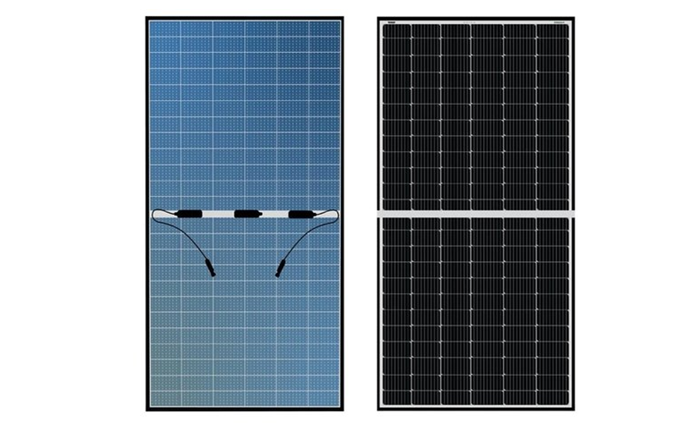 Fewer bifacial solar panels can reliably generate the same degree of solar power as a typical mono-facial solar array. Being 11-12% more efficient, bifacial panels can reduce the LCOE(Levelized Cost of Energy) by increasing the total energy generation of similar-sized projects.
Besides higher performance, bifacial panels also overcome the limitation of high temperatures. Their glass composition channels lower working temperatures without the heat-absorbing aluminum backing of mono-facial panels.
Even with higher total upfront costs, the added cost of the panels is less than 10%, as per the NREL research. To weigh the financial merits of single-sided versus bifacial modules, the effective leveled cost of electricity should be applied as the deciding metric aside from the rupee‑per‑peak‑watt cost of respective modules.
IST Alumni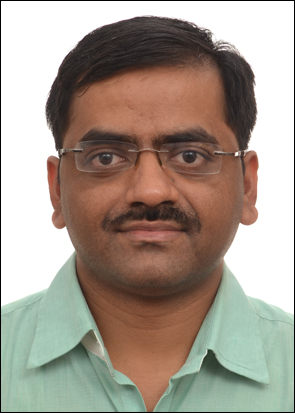 The most positive aspects of this course is teaching method - Very detail with ground reality.
- Maheshkumar Dnyaneshwar ,
Software Solution Architect at Raykor Technologies Pvt. Ltd.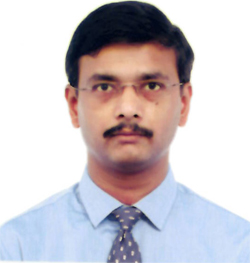 Effective for developing overall project including technical and financial aspects.
- Aditya Bose,
Senior Engineer at American Bureau of Shipping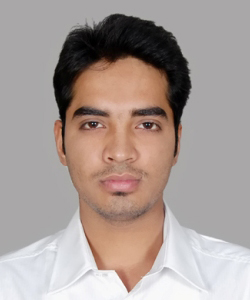 From IST boost my confidence in solar sector carrier, understanding of PV solar system, and designing of ON GRID/OFF GRID PV power plants through practical as well as theoretical way. Lab and lectures helped me to gain every knowledge about designing of PV solar as well as it. Overall I am satisfied, I have gained through iST, IST has a bright future and best of luck to all students who come here to make their career in the solar field.
- Ritesh Kumar Upadhyay,
Project Engineer (Electrical) at REC Power Distribution Company Ltd