Search IST Courses
Find PV Solar course near by you
Search by: Vocational Training For Ece Students
Upcoming Courses
Admission going on for June - 2021
Training from:2021-06-02 to 2021-06-30
Last Date of Admission: 2021-05-20

Total Seat: 10 Nos
Seat Availability: 2
Submit Registration
---
Training from: 2021-06-02 to 2021-06-30
Last Date of Admission: 2021-05-20

Total Seat: 10 Nos
Seat Availability: 5
Submit Registration
---
Training from: 2021-06-02 to 2021-06-30
Last Date of Admission: 2021-05-20

Total Seat: 10 Nos
Seat Availability: 4
Submit Registration
---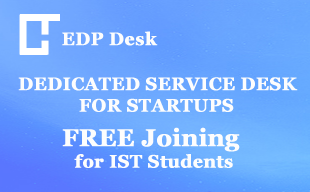 ---
Hire candidates quickly and easily.
Post Your Job and Search Resume. We consider only Direct Hire, where a company who intends to hire a candidate offers them the job directly.
EMPLOYERS SIGNUP
Prime Minister Narendra Modi said production linked incentive (PLI) scheme, which is aimed at boosting domestic manufacturing and exports, is expected to increase the country's production by $520 billion in the next five years.

In this year's Budget, about Rs.2 lakh crore was earmarked for the PLI scheme for the next five years and "there is an expectation that the scheme would result in increasing the production by about $520 billion in the next five years", he said.

The Prime Minister said the government is working at every level to promote the industry through measures like ease of doing business, reducing the compliance burden, creating multi-modal infrastructure to reduce logistics costs, and constructing district-level export hubs. He said the government believes that government interference in everything creates more problems rather than solutions. Therefore, Self-Regulation, Self-Attesting, Self-Certification are being emphasized.

"With PLI in auto and pharma, there will be very less foreign dependence related to auto parts, medical equipment and raw materials of medicines. The energy sector will be modernised in the country with the help of advanced cell batteries, solar PV modules and specialty steel," he said adding the PLI for the textile and food processing sector will benefit the entire agriculture sector.

The scheme is positioned as a critical component of the government's flagship Atmanirbhar Bharat (self-sufficient India) programme that seeks to cre- ate a self-reliant Indian manufacturing ecosystem.
He added that the energy sector will be modernized in the country with the help of Advanced Cell Batteries, Solar PV modules and Specialty Steel.

The government plans to impose tariffs on imports of lithium-ion cells for the next 10 years. With the country only manufacturing battery storage packs and heavily relying on Chinese imports for the rest, the aim is to become self-sufficient across the EV value chain by 2025.

This is a significant opportunity for the private sector to participate and accumulate benefits under the PLI scheme and at the same time, contribute to India's large and unique battery manufacturing story. While efficient implementation will determine the overall success, the scheme is well positioned to provide a boost in production, competitiveness and exports of manufacturing companies.

Indian companies generally import batteries, which account for more than half the cost of an EV. The government has proposed the building of local manufacturing facilities, seeking to reduce the cost and encourage competition.
Electric Vehicle Training Courses
Training from:2021-06-02 to 2021-06-30
Last Date of Admission: 2021-05-20

Course Page
---
Training from:2021-06-02 to 2021-06-30
Last Date of Admission: 2021-05-20

Course Page
---
Training from:2021-06-02 to 2021-06-30
Last Date of Admission: 2021-05-20

Course Page
---
Training from:2021-06-02 to 2021-06-30
Last Date of Admission: 2021-05-20

Course Page