Lithium Battery Pack Assembly Unit Development
The growing importance of lithium batteries within the off-grid solar sector
India has introduced the Li-Rack battery, which is a medium-sized lithium-ion battery system made in India for multi-family houses, commercial applications, and projects with demanding storage needs.
Moreover, The off-grid solar industry is dominated by two different battery technologies. Lithium-based batteries are commonly used for smaller products, which have contributed to a larger part of the industry in terms of sales volume. Bigger products like solar home systems have historically been powered by lead-acid batteries, but this is quickly changing.
Lithium-ion Commonly referred to as 'white gold', becoming more ubiquitous in off-grid solar products are their substantial advantages in durability, cycle life, deep discharge capability, and efficiency in comparison to lead-acid and nickel-metal hydride batteries.
In most cases, lithium ion batteries are the best option for a solar panel system.
This is the first time that reserves of the metal used in certain car batteries has been found in Jammu and Kashmir. "No doubt now, that India's future will be electrifying,"
The finding of the Lithium reserve in Jammu and Kashmir has the potential to change India's position in the world.
TRAINING METHODOLOGY:
Live Interactive Classes::
IST Live Interactive Class, where students and teachers meet together at schedule class time with whiteboard, voice and live video, Lectures and Question answer occur at the same hour.

Our expert faculty members take session on each paper that is delivered through live sessions. These sessions are joined by students from India and Abroad. Trainers will discuss in each class session about Key concepts, whiteboard calculation, design, costing, documentation, case studies and real life examples. Students also get chance to clarify their doubts / academic clarifications. If by any chance you miss these live classes, don't worry, each class recorded sessions are uploaded in the IST E-Library/LMS.
Hands-on Practical
We know that only theoretical knowledge by online or virtual classes are not sufficient to get full expertise. An individual needs a practical exposure to flourish in a Job or business market. So we offer practical session at IST Power plant after completion of live interactive online classroom session .In this approach a trainees can fulfill his/her knowledge in a very effective way and time.

We offer project-based blended learning experiences that promote academic and career success for Technical Education.

1. Cell Selection - Ah testing
2. Charging Discharging test
3. Battery Pack Construction - Install cell holder
4. Cells Spot Welding
5. BMS Selection and Connection (as per System Design)
6. Pack testing & Data Evaluation
7. Battery Pack Casing
8. Battery Pack Leveling
9. Battery Pack Boxing
Teaching and Learning Material
IST have dedicated online library (IST E-Library) facility for students and stored all Learning Material (E-book, class recording, business releated documents) at IST E-Library.
IST E Library System provides access to more than 100 + e-books covering all fields of knowledge, e.g. BOS,PV Cell, System Design, O&M, Installation, Project Management etc and also we have a huge collection of national and international journals, case studies, research papers.Student can access this E-library for self study.
Eligibility
For Entrepreneurs, Startups:
Minimum Educational Qualifications: 12th Pass
Minimum age 18 years, No Upper Age bar
Medium:
English

Dedicated Service Desk for Startups - EDP Desk
"Ringfenced resource to support your business".

GATE Trust dedicated service desk will provide you with access to a group of engineers, advisors to supporting you and your business needs.
Certificate will be Awarded by
Institute of Solar Technology, A Unit of Global Advanced Training & Educational Trust, Regd. under NCT New Delhi, Govt. of India
Lithium solar batteries are the best at storing energy for solar systems. They are more efficient, charge faster, do not require maintenance, and last significantly longer. Lithium ion batteries have become more popular for solar installations than lead acid batteries because they have a longer lifespan, can store more energy, and are more efficient.

To setup Lithium-ion Battery pack for residential rooftop solar application, solar street light, outdoor light, registered this course. You will learn all about Lithium chemistry, Cell, Module and Pack level test, battery design and battery assembly with Hands-on Practical, total technical and commercial detail, detail of raw materials and machine suppliers, so that you can start Lithium-ion battery making.
Core Syllabus:
This course will deliver from basics of Solar Energy storage Lithium-ion battery, Battery pack assembly process and equipment, raw materials, Machinery availability & vendor selection, Understanding Finance Basics & Business Model.
SES
Solar Energy Storage Market Scenario
A brief discussion of Lithium Batteries Applications opportunity in small scale lithium-ion battery pack space.
Lithium Batteries Truly Effective for Solar Applications
Are lithium solar batteries the best for solar panels?
Significant benefits of Lithium-ion Battery
All-in-one Lithium Battery and Solar Inverter - for solar home systems
Solar street light battery
BFC
Battery Fundamental and Classification
A brief classification of li Ion cell technology and its electro-chemistry. Advantage and disadvantages of over different cell technologies.
BATTERY ENERGY STORAGE SYSTEM (BESS)
Relationship between Power and Energy
Energy storage capacity
Type of Battery / Cell
Lithium-ion cells Cathode and Anode Materials
Type of Lithium-ion Cell
Main characteristics of lithium cell chemistry types
Comparison of Lithium-ion Chemistries
Safer battery materials
Indian Li-ion Battery manufacturers
BCP
Battery cell Parameters
Know your Lithium-ion Cells, Cell Specifications & Performance Parameters. Classification of li-Ion cell technology and its electro-chemistry. Advantages and disadvantages of over different cell technologies
Capacity, Capacity Retention
Rated Voltage and Operating Voltage
cell Datasheet
Working voltage, Self –discharge voltage
Continuous current and Peak Current
Constant voltage / constant current(CVCC)
C-rate, c-rate effects
State of Charge (SOC)
Li-ion Battery Voltage vs SoC
State of Health (SOH)
State of power (SOP)
Internal resistance
Depth of Discharge (DoD)
Cycle life of Li-ion batteries
Lithium Batteries Degradation
Lithium Ion Battery Failure Modes
Battery Thermal Runway
Degrade of Battery Pack cycle
LiCC
Lithium-ion Cell Chemistry
An industry detail of Li-ion battery cells, covering the most popular sizes, formats, and chemistries. Given the diversity of Li-ion cells available, the focus is on cylindrical and prismatic cells in metal cases. A brief discussion on li-ion cell chemistry, Cell Anode, Cathode, Electrolytes, binder and Separators materials
Cell Chemistry Trends
Cell Anode and Cathode materials
Cathode Metal Composition
Active Material, Inactive Material, SEI formation
Dendrite growth
LiCA
Lithium-ion Cell Architecture
A brief discussion on insights into architecture, design and manufacture of electrodes for lithium-ion cell, Cell Anode, Cathode, Electrolytes, binder and Separators materials.
This chapter investigates the effects of electrode thickness, porosity, pore size and particle size at the electrode level.
Architecture design and manufacturing processes for high-performing lithium-ion batteries
Lithium ion battery Basic Structure
Cell components
Anode, Cathode, Electrolytes and Separators materials
CID, PTC, Safety Vent, Gasket, Plastic Parts
RAW MATERIALS TO SUBCOMPONENTS
Common sizes of cylindrical Li-ions
BTM
Battery Thermal Management System
This chapter identified analyses and approaches that engineers should consider when they design a battery thermal management system. A brief discussion on Thermal Design of Battery Pack.
Thermal runaway of Battery Pack
Anode active material failure mechanism
Cathode active material failure mechanism
Electrolyte failure mechanism
Separatore failure mechanism
Current collector failure mechanism
Required Functions of Thermal Design
Low temperature effects
High temperature effects
Modes and Function of Battery Thermal Management Systems
Air Cooling System
Liquid Cooling System
PCM material cooling system
BMS
Battery Management Systems
Learn the high-level basics of what role battery management systems (BMSs) play in power design and what components are necessary for their basic functions.
What the BMS does for battery?
Function of BMS - Safety, Performance, Longevity, Consistence, Temperature Monitoring and control
Type of BMS
Cell Balancing
Real Time Operating System of BMS
Example of BMS Wiring Diagram
How we can select perfect BMS for your battery pack?
BPC
Battery Pack Considerations
Battery pack differ in size, geometry, and individual cell parameters as capacity and supplied power. A brief discussion on li-ion cell selection, BMS selection for different types of battery.
Design Considerations of Battery Pack
Cell Selection
BMS Selection, Thermal Selection
High Voltage Side Design
Low Voltage Side Design
BPS
Battery Pack Sizing
A battery pack consists of cells connected and made into modules, and modules connected into series and parallel connections to suffice the overall load requirements. A brief discussion of different sizes of battery pack used for electric vehicle & energy storage.
How to make a Battery Pack?
The basic calculations that are used in battery design
Battery pack Technical Specification
Battery pack designing
Battery Module and Battery Pack Construction Methods
Cylindrical and Prismatic Battery Pack
BPA
Battery Pack Assembly
A brief discussion of battery module/pack making equipment/accessories. Trainees can learn how to make battery modules and Pack.
Battery Pack Accessories
Material need to assemble battery Modules & pack
Wires, connector selection, heat shrink, cell holder
Different types of accessories related to battery pack construction
Battery Module & Pack Making
Battery module / Cell block assembly process
Supply and testing of battery cells & sorting
Cleaning of cells (plasma cleaning)
Stacking of modules to form cell block
Module Formation, Spot Welding, Laser welding
Thermal management - Application of glue,
Insertion of cells in modules- Pre-assembly
Busbar installation
Module BMS integration, Testing
Screw fitting of battery module housing
Battery pack assembly Process
Integration of cell block in pack
Application of temperature conductive paste
Screw fitting of battery housing (housing substructure + housing upper structure)
Flashing of modules
Leak testing (helium)
EOL testing (source-drain)
Insulation test
Failure test
CPT
Cell and Pack Level Testing
Battery cell testing helps develop better electric vehicle batteries that pack more power density to give longer range performance. Batteries go through an acceptance inspection before they are put together into modules and packs.
Cell, Module and Pack industry slandered Test
Testing Equipments and Lab
BPAL
Battery Pack Assembly Line
A brief knowledge of Battery Pack Assembly Line development, required machinery details (manual, semi-auto and automatic production line), national & international vendors contact details, required lenience and documents, Financial Report.
Battery Pack Assembly Line
Manufacturing process of battery pack
Safety Considerations for BMS (Thermal Runaway, Short Circuit Detection etc)
Functional Safety Overview
Brief discussion about different machineries used in manufacturing
Flow chart of assembly process of li ion battery pack
Technical details of manufacturing machineries
Battery Pack Assembly Line Development
Li-ion Battery Assembly Line
Assembly Machinery and Functional Specifications
Different size of Module and Pack
List of Vendors of Raw materials and Machinery supplier
Financial Projection of Li-ion battery pack Manufacturing
Cost analysis of different machineries and manpower requirements
Return of Investment (ROI) of li ion battery pack business
Business projection to start a li ion battery pack business
LBO
Lithium Business Oppertunies
A business guide and motivation session for startups, entrepreneurs on Lithium-ion Battery Pack Assembly business and Battery Swaping business.
Future trends in Energy Storage Battery and Customized Battery
Energy Storage Battery Solar Street Light Battery, Outdoor Battery
Industrial Energy Storage Battery
Customized Battery -
Customized solution on demand for Consumer electronics, Smart Home Appliance - Floor Cleaner, Vacuum Cleaner, Smart Door Lock, Smart Camera, Home Light, Smart Lamp, drown battery etc
Trends in Indian electric vehicle domain
2 wheeler and 3 wheeler battery market
Wireless charging of EV
Battery swap technology
Business Model/Case Study
What is the size of the EV market in India?
Govt. Policies and Regulations
Business models,
Choose best product/item as per your planing
Battery swapping,
Lab Practical
Hands-on Practical at Institute Lab/Workshop
Cell Selection - Ah testing, IR testing
Charging Discharging test, cell balancing
Battery Pack Construction
Module/Pack Spot Welding
BMS Selection and Connection (as per System Design)
Pack testing
Battery Pack Casing
Battery Pack Leveling
Battery Pack Boxing

3 day Hands-on Practical at institute Battery Lab
Course Fee:
Today's Discount Offer 20%
Indian candidates Fees
Offline Course
Fee INR
After 20% Discount
Registration Fee
Rs. 8250
Rs. 6600
Training Fee
Rs. 16749
Rs. 13399
Total Fee
Rs. 24999
Rs. 19999
All Fees Excluding 18% GST
Registration Fee pay to Head Office
Training Fee pay to our Branch after registration
For online class, Fees Pay to Head Office
---
Foreign Candidates Fees
Course Fee: $ 450 USD
After Discount, Course Fee: $ 360 USD
All Fees Excluding 18% GST
Submit Registeration for this course:
Submit Registration
Admission & Learning Process
Submit Registration
Admission cell will check form data and they will inform you to pay Course fees
Deposit Course fees
Admission cell will send your E-registration certificate and E-library access
Training cell will send you class schedule
Study options:

2 Month (1 month in-house Technical and commercial class and onside practical, 1 month project work)
For working Professionals: 2 Months (1 month weekend in-house Technical and commercial class and onside practical, 1 month project work)
For online Live class: 2 Months (1 month online Technical and commercial class at night 8PM to 10PM (IST) and 1 month project work)

Training cell inform you about practical session at the end of theory class session
Exam cell will conduct online examination and send E-Certificate, E-marksheet
EDP Desk will provide business guide/support for you
Become PV Solar Expert with Verified Skill Certification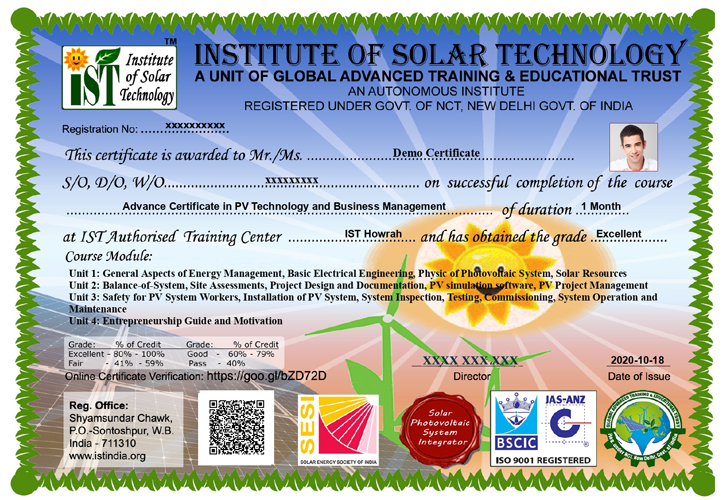 Institute of Solar Technology is a unit of Global Advanced Training and Educational Trust (GATE Trust), An International Academic Institute

1. An Autonomous Institute registered under NCT, Govt. of India under Indian Trust Act.
2. Registered Under NGO-DARPAN, NITI Aayog Govt. of India
3. ISO 9001:2015 registered Educational Trust
4. Certificate can APOSTILLE from Ministry of External Affairs, Govt. of India to get job abroad India.
5. Training Provider of NIESBUD, Govt. of India (2016)
6. Organisational Member of Solar Energy Society of India, (the Indian Section of the International Solar Energy Society (ISES))
7. Academic Partner of University of Petroleum & Energy Studies (2020)
8. Institute of Solar Technology Registered under Intellectual Property India, Govt. of India
9. Registered under 80G and 12A and CSR Act, Govt. of India
10. Awarded Full Accreditation by International Accreditation Organization (IOA) for global education standards.
11. Fully organised Practical and Research Lab at GATE Trust Howrah, West Bengal
12. GATE Research - Research unit of Global Advanced Training and Educational Trust. You can Write & Publish a Review/Research paper,
---
---
Lifetime business opportunity
After passing IST course, Chance to Become Authorized Service Partner / Freelance with India's Largest Solar module Manufacturer. WAAREE Energy.
Can allow you to join the Waaree team as authorized service partners for all solar-related services such as installation, O&M, panel cleaning, and site survey.

Institute of Solar Technology,
Training Partner of WAAREE Energy
Howrah Offline classroom class next session Oct. 2023. Submit Registration
Quick Inquiry Form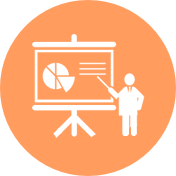 Interactive Classes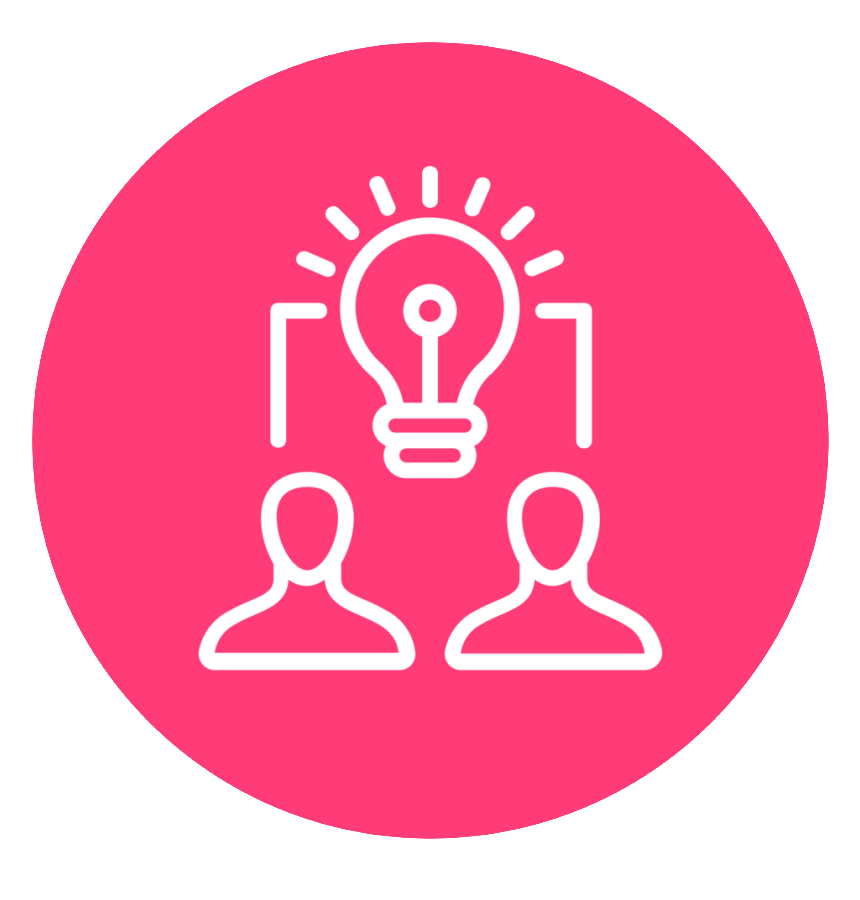 Practical & Doubt Classes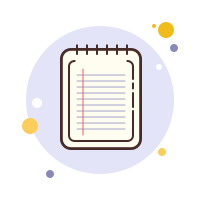 E-Library Study Materials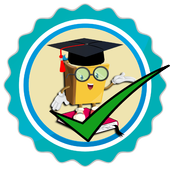 Online Examination

Solar Course