India No 1. Solar Business School - Institute of Solar Technology
Institute of Solar Technology® is only institute in India which provides Hands on Practical Quality Training right from basics of Solar Cell Technology to Design, Installation, Commissioning, Testing & Troubleshooting of Solar Power Plant. Today IST has trained numerous numbers of students from technical and non-technical background throughout Pan-India.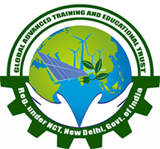 "IST Institute of Solar Technology® an ISO 9001:2008 certified academic and research-oriented & Entrepreneurship Development autonomous institution, a unit of Global Advanced Training & Educational Trust regd. under NCT New Delhi, Govt. of India, NITI Aayog (NGO-DARPAN) Govt. of India.
Global Advanced Training & Educational Trust (GATE Trust) was founded in 2014 as a nonprofit educational organization to empower people, communities, and businesses worldwide.. !"
IST is an organizational member of Solar Energy Society of India (Indian Section of International Solar Energy Society).
Registered under UDYAM MSME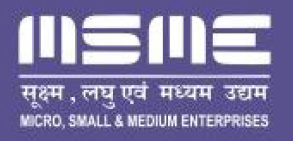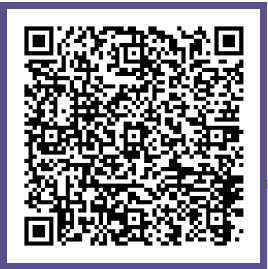 GLOBAL ADVANCED TRAINING & EDUCATIONAL TRUST registered under Udyam, Ministry of MSME, Govt. of India as a Scientific research and development, Other professional, scientific and technical activities institute.
International Accredited Institute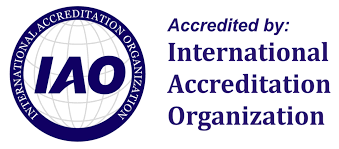 IAO is an international quality assurance agency, working to improve & establish education standards of institutes all over the world.

"Global Advanced Training and Educational Trust" has successfully met all of the IAO's accreditation requirements and as a result has been awarded Full Accreditation by IAO.
The institute has been awarded Full Accreditation after evaluating it on IAO standards of the global best practices in Organizational Management, Academic Management and Institutional Performance.
IAO's full accreditation is a proof that
"Global Advanced Training and Educational Trust"
offers education to its students that is on par with global education standards and that the institute is fully committed towards continous improvement of its educational standards.
Training Partner - WAAREE Energy

Institute of Solar Technology is the training partner of Blue Rays Solar Private Limited, a flagship company of WAAREE Group. India's largest Solar panel manufacturing capacity of 12GW at its plants in Chikhli, Surat and Umbergaon in Gujarat and is a top player in EPC Services, Project Development, Solar Rooftop Solutions, Solar Inverter, and Solar Water Pumps.
Academic Partner - University of Petroleum and Energy Studies - UPES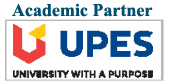 "Global Advanced Training and Educational Trust" and "University of Petroleum and Energy Studies" signed a Memorandum of Understanding (MOU) as academic partner. The broad framework of the two partnerships will focus on student mobility, world class training on new technology and support for startup India.
"We are very excited to announce these partnerships, as they open many new doors for Institute of Solar Technology and Academy of EV Technology's students and faculty. These will also enable students of IST and AEVT to gain truly global experience studying in India," said Dr. Abdul Moyez, Advisory Principal (Education and Strategic programmes) at Global Advanced Training and Educational Trust.
National Institute of Entrepreneurship and Small Business Development (NIESBUD) under Ministry of Skill Development and Entrepreneurship, Govt. of India.

NIESBUD ( Ministry of Skill Development & entrepreneurship, GOVT of India ) - In order to promote entrepreneurship / self-employment among the youths as per policy of Govt Of India , so that more and more students may take up self-employment to contribute to the GDP of the country , Being an empanelled Training Partner, we offer NIESBUD ( Govt of India ) certified course on skill development & entrepreneurship Development where alongwith study we also help the person with hand holding for starting the business. IST offer NESBUD Training Programms like:
Entrepreneurship Development Program on Start up
Entrepreneurship Development Program for Professionals
EDP on Solar Energy
EDP on PV System Simulation and Monitoring system for Entrepreneurs
Today, Entrepreneurship Development Program is one of the key elements for the promotion and start up of micro and small Industries/enterprises, contributing in Start-Up-India Mission. IST aim is to create employment for individual through entrepreneurship. Hence, entrepreneurship development has been one of the priorities in countries, the world over. The focus is on entrepreneurial development coupled with specific skills relating to PV solar sector, which enables the trainees to start their own ventures.
After Training Support Unit for Alumni
IST Entrepreneurship Support Unit
Funds are required to start any business. In the solar business, your work credential is very important. If you can invest a bit, you can start installing solar power plants, you can earn less but there will be a lot to learn. Once you become a master in solar then you can invest money in the solar business. This can be a great opportunity to grow in the solar business. IST providing business support, project support for start-up Alumni. These days there is a huge demand for a solar installer. By becoming a service provider you earn according to your need. Get projects in your hands and see the benefits. If you are able to manage the work correctly you will be able to get good benefits. Create a good team and start this work with some required tools.
Project Partner Support
You will need credentials to enter the solar business. By working on behalf of IST Project Partner companies, you will be able to understand the business well and using their credentials will also help you deal with customers. This is not a bad option for starting a solar business these days.
Project Consultancy Support Unit
There are many people working in the market as a freelancer. As a freelancer, you do not have to invest money. Just stay in the market and get the potential leads and work as Project consultant with IST Project Consultancy Support Unit.
Business Promotion Support
Marketing and promotion is essential for your business's survival and growth. IST providing various platform to promote IST Entrepreneurs business to the target customer.
Internship support
Internships are a great way to apply the knowledge from the classroom to real-world experience. Learning is one thing, but taking those skills into the workforce and applying them is a great way to explore different career paths and specializations that suit individual interests.
IST Mission and Vision
Institute of Solar Technology (IST) was established to provide practical skills and impart stronger work ethics among students through experiential learning and vocational training. With additional skill based training programs available, IST strengthens the local communities' overall human resource capacity through advance higher education, short and long term job oriented coursework. Such coursework includes formal and vocational training programs including the newly initiated Renewable Energy, mainly PV Solar Power Entrepreneurship course.

IST vision is to provide skill-based quality education to the youth all over the world. IST is committed to tackling the social challenges through crowd sourcing innovative ideas and solutions from the best and brightest skill development school as it leads social entrepreneurship among prominent Educational Institutions in India. Today IST seeks to address the grave need for skilled and motivated employees and entrepreneurs in the next generation of community and economic development.

Our mission is to create awareness and remove darkness from the society and also to reduce carbon emission.Our aim is to accelerate the adoption of solar technology across the world to conserve our environment and provide an environment friendly, sustainable and conflict-free power supply.While driving for world-class Training and Consultancy Services, continuously improving the quality and environmental friendliness of our Training and Consultancy methodology are the core values of IST. We are committed to comply with international safety standards, environment and quality standards at all times.
NATIONAL & INTERNATIONAL PARTNER ORGANIZATION

Laplace System Inc, Japan is the only Technology Partner of IST (Institute of Solar Technology) in India, which provides Solar PV Simulation software called SolarPro and Remote monitoring system called Solar Link to make solar power technology more effective and easier to achieve 100GW target.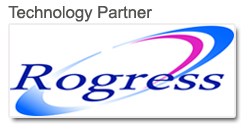 Rogress Techno Pvt. Ltd. is an engineering systems firm, have partnered with firms in Japan and Germany, to meet the ever-changing needs of the Indian Industry. Rogress Techno Pvt. Ltd. are now leading the way in providing Solar Energy Simulation and Monitoring systems, Textile machinery and components, Effluent Waste and Water management systems.
Govt. Award Trainers: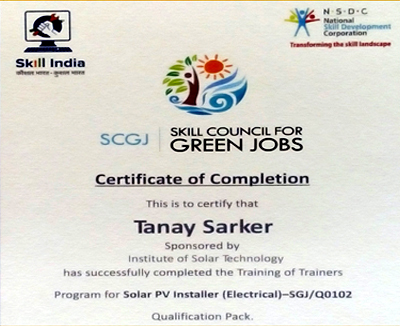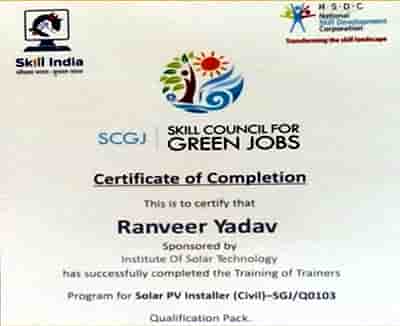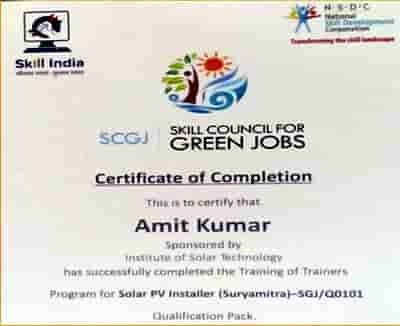 ---
More Related Link