Advance Certificate in PV Technology & Business Management (Online)
Institute of solar Technology a pioneer in PV solar technology training an academic partner of University of Petroleum and Energy Studies, we have created 1000+ new solar entrepreneur since 2014. We are conducting online interactive + practical training sessions on PV TECHNOLOGY & BUSINESS MANAGEMENT for start-ups, entrepreneur, managers, project developers, implementing agencies and EPC companies. Course focus is on solar power projects development and quality management.

The trainees will have the opportunity to interact with highly experienced trainers on site assessment and planning, feasibility study and detailed project report preparation, design and installation best practices, PV system performance modelling and energy yield assessment, documentation as per IEC standard, inspection procedure and quality assurance, O&M planning, tender document preparation and contract management. Course covers both rooftop and ground mounted MW scale PV power projects.
TRAINING METHODOLOGY:
Live Interactive Classes::
IST Live Interactive Class, where students and teachers meet together at schedule class time with whiteboard, voice and live video, Lectures and Question answer occur at the same hour.

Our expert faculty members take session on each paper that is delivered through live sessions. These sessions are joined by students from India and Abroad. Trainers will discuss in each class session about Key concepts, whiteboard calculation, design, costing, documentation, case studies and real life examples. Students also get chance to clarify their doubts / academic clarifications. If by any chance you miss these live classes, don't worry, each class recorded sessions are uploaded in the IST E-Library/LMS.
Hands-on Practical
We know that only theoretical knowledge by online or virtual classes are not sufficient to get full expertise. An individual needs a practical exposure to flourish in a Job or business market. So we offer practical session at IST Power plant after completion of live interactive online classroom session .In this approach a trainees can fulfill his/her knowledge in a very effective way and time.

We offer project-based blended learning experiences that promote academic and career success for Technical Education.

1. Installer Personal Safety awareness and practice
2. Solar Resource Assessment
3. Installation Location Selection
4. Rooftop PV Solar Plant Panel Installation
5. Inverter Installation
6. AC DC line Electrical Connection
7. Plant Switch on
8. Plant Shutdown
9. Plant Operations and Maintenance (O&M)
10. Customer safety Guide
Teaching and Learning Material
IST have dedicated online library (IST E-Library) facility for students and stored all Learning Material (E-book, class recording, business releated documents) at IST E-Library.
IST E Library System provides access to more than 100 + e-books covering all fields of knowledge, e.g. BOS,PV Cell, System Design, O&M, Installation, Project Management etc and also we have a huge collection of national and international journals, case studies, research papers.Student can access this E-library for self study.
Eligibility
For Entrepreneurs, Startups:
Minimum Educational Qualifications: 12th Pass
Minimum age 18 years, No Upper Age bar
Medium:
English

Dedicated Service Desk for Startups - EDP Desk
"Ringfenced resource to support your business".

GATE Trust dedicated service desk will provide you with access to a group of engineers, advisors to supporting you and your business needs.
Certificate will be Awarded by
Institute of Solar Technology, A Unit of Global Advanced Training & Educational Trust, Regd. under NCT New Delhi, Govt. of India
BIG BUSINESS COACH
What you can learn from
IST Big Business Course?
Learn about
Solar Panel/Module Technology, Solar Power Plant Calculation & Design, System Costing, Funding Model, Loan Model, feasibility study, design
and more.
How can you make financial project report to sell this solar
"MONEY MAKING PRODUCT"
,
How can your customer (residential, housing society or commercial) get
fininancial benefits?
How can
Save money and earn money
from solar power plant?
In a single line - Develop a strong commercial pitch for your target customers
Unit: GES
Global Energy Scenario
Summary of the unit:
Learn about business opportunities in Residential, Public Sector, Commercial and Industry, how you will prepare your technical team to fulfill customer requirement.
Global and Indian Energy Scenario


Solar PV forecast 2040
net-zero CO₂ emissions in 2050
India's rooftop solar market
State Energy Policy,
Unit: BEE
BASIC ELECTRICAL ENGINEERING
Summary of the unit:
Basic of Electricity – this unit mainly for those who are coming from non-technical background.
Basics of electricity


Types of energy
Basics of electricity - Electricity, Current, Voltage
Resistance, Inductor, Capacitor
Ohm's Law, Measurement Units, Power, Energy
Insulators and Conductors
DC power, AC Power, Electrical Term
Electric Circuit - Short Circuit, Open Circuit, Series circuit
Parallel Circuit, Mixed Circuit
Identification, Selection and Measuring Instrument


Cable and Wire
Color coding of wires, Solar Cable
Measuring AC/DC Voltage, Current, Resistance, Continuity
Unit: SMT
SOLAR MODULE TECHNOLOGY
Summary of the unit:
A brief discussion of PV Cell technology, PV Module/Panel, Technical Specification, Best Module selection.
Physic of Photovoltaic System


Semiconductor, Silicon Semiconductor
Phosphorus, Boron, N-type Silicon, P-type Silicon
Formation of Solar Cell, p-n junctions
PV Cell to PV Module Formation


Modules combination - Series & Parallel combination
Module Circuit
Design of PV Module - Front Surface, Encapsulate, Rear Surface, Frame
Working Process of PV Module


Photoelectric Effect, Photon's Energy
Output of a Solar cell - DC Current, Voltage
Technical Specification - Electrical Specification - STC
Pmax, Vmp, Voc, Imp, Isc, Different Wp PV Module Datasheet
Calculate OCPD, Module Fill Factor, Efficiency, Maximum System Voltage
Series & Parallel Wiring, Maximum Series Fuse, Diodes in PV Array
PV Module datasheet understanding


Understanding PV Module technical parameters
Voltage and Current variation
Solar cell fill factor calculation
Calculate Panel Efficiency
Electrical Characteristics, Thermal Characteristics, Mechanical Characteristics
Unit: SRA
SOLAR RESOURCE ASSESSMENT
Summary of the unit:
To develop solar power plant, solar resource assessment is very important to prepare energy generation prediction, return of investment calculation. Understand project site available solar resources and justify plant system, appropriate location, MMS angle and many more.
Solar Resource


Solar Irradiance, Insolation,
Solar Radiation
PSI, Sun Path
Tilt Angle


Solar Angle, Calculate Altitude Angle
Azimuth Angle
Calculate Optimum Tilt Angle
Unit: BOS
SOLAR PLANT BALANCE OF SYSTEM (BOS)
Summary of the unit:
A brief discussion on all related equipment like MMS, AJB, Cable, Connectors, Battery, CC, Inverter etc.
Balance of System


AC Cables
AC Distribution Boards
AC Isolator
Array Junction Boxes(AJB)
Batteries (optional, usually found only in small rooftop plants)
Connectors
DC Cables
DC Distribution Boards
Disconnects/switches
Earthling Kit
Fuses
Lightning Protection
Meters
Surge Protection Devices
Trackers (optional, usually found only in ground mounted plants) Single-axis Dual-axis
Transformers
Unit: RSD
ROOFTOP SOLAR DESIGN
Summary of the unit:
Optimum electric bill saving calculation, Rooftop Solar Project for Residential, Public Sector, Commercial and Industry customer. Learn from Institute of Solar Technology. You will become good Rooftop Solar Business Developer – 100% grantee.
Understand Financial benefits for your customer


Understand DISCOM electric charges
Prepare Financial benefit
Project customer's monetary benefits from rooftop with less than 2 years ROI
Rooftop Solar Power Plant Design and Costing


Calculation of Rooftop System
Energy generation calculation
Site Selection at customer's house
Equipment Selection & calculation
System Costing
Software Simulation
Off Grid, Hybrid, On Grid Net-metering rooftop solar power plant solar design and report generation using solar simulation software
Rooftop Solar Power Plant Documentation


Funding Model
Loan Model
Return of Investment (ROI) calculation
Training & Documentation for your client
Unit: MWD
MW power plant Design
Summary of the unit:
A brief discussion of Public, Commercial and Industry Sector solar rooftop project – availability, requirement, benefits and business opportunities of RTMW project. How you can get Commercial and Industry Sector solar rooftop project and Megawatt Solar Power Plant Design.
Understand Financial benefits for your customer


Understand DISCOM electric charges in depth
Electric tariff rate analysis
Calculation to save electric bill 50%, 70% or 80%
Prepare Financial benefit Projection for your customer
MW Solar Power Plant Design Calculation


Project site consideration
Govt. Policy for Solar Project
Online & offline Project Pre-feasibility Study
Calculation of MW system
MW Solar Power Plant Software Simulation


PV Simulation Software
Equipment Selection & calculation
Project Estimate, costing
Unit: MFM
MW FINANCIAL MODELING
Summary of the unit:
A brief discussion of MW Solar Project Document – pre-feasibility, feasibility study, DPR, ROI.
MW Project Documentation


Project feasibility Study
Detail Project Report (DPR) Making
Return of Investment (ROI) calculation
Unit: SPM
SOLAR PROJECT MANAGEMENT
Summary of the unit:
A brief knowledge of vendor selection, project risk assessment, project site management, safety of workers.
Project Assessment


Project Permitting
Negotiating with a solar company
Vendor Selection
Client Presentation
Risk assessment
PPA negotiation
Project Site Management


Safety for workers and equipment
Project Flow chart
Installation of Solar Power plant
Operation and Maintenance of solar power plant
Unit: MSME
Entrepreneurship Guide for MSME
Legal Aspects of Entrepreneurship, Intellectual property rights (IPR)
MNRE Policy
Business Model
Unit: Lab
Hands-on Practical at Institute Power Plant
Installer Personal Safety awareness and practice
Solar Resource Assessment
Installation Location Selection
Rooftop PV Solar Plant Panel Installation
Inverter Installation
AC DC line Electrical Connection
Plant Switch on, Plant Shutdown
Plant Operations and Maintenance (O&M)
Customer safety Guide
Project Documentation for rooftop and MW Project:
---
Course Fee:
Online Live Class Fees: Rs. 24999/-
Discount on Live Class Fees= 15%
Online Live Class Fees: Rs. 21249/-

All Fees Excluding 18% GST
To join at Practical session, we will inform you and pay Hands on Practical Fees at that time.
---
Pay Now Online Live Class Fees only.
Submit Registeration for this course:
Submit Registration
Admission & Learning Process
Submit Registration
Admission cell will check form data and they will inform you to pay Course fees
Deposit Course fees
Admission cell will send your E-registration certificate and E-library access
Training cell will send you class schedule
Study options:

2 Month (1 month in-house Technical and commercial class and onside practical, 1 month project work)
For working Professionals: 2 Months (1 month weekend in-house Technical and commercial class and onside practical, 1 month project work)
For online Live class: 2 Months (1 month online Technical and commercial class at night 8PM to 10PM (IST) and 1 month project work)

Training cell inform you about practical session at the end of theory class session
Exam cell will conduct online examination and send E-Certificate, E-marksheet
EDP Desk will provide business guide/support for you
Become PV Solar Expert with Verified Skill Certification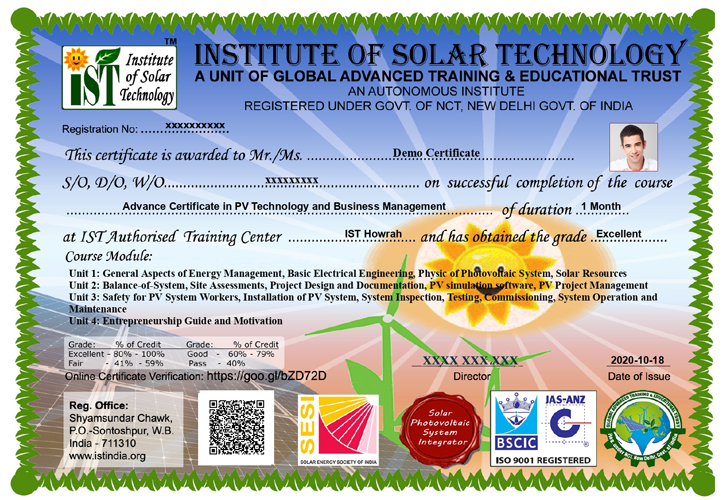 Institute of Solar Technology is a unit of Global Advanced Training and Educational Trust (GATE Trust), An International Academic Institute

1. An Autonomous Institute registered under NCT, Govt. of India under Indian Trust Act.
2. Registered Under NGO-DARPAN, NITI Aayog Govt. of India
3. ISO 9001:2015 registered Educational Trust
4. Certificate can APOSTILLE from Ministry of External Affairs, Govt. of India to get job abroad India.
5. Training Provider of NIESBUD, Govt. of India (2016)
6. Organisational Member of Solar Energy Society of India, (the Indian Section of the International Solar Energy Society (ISES))
7. Academic Partner of University of Petroleum & Energy Studies (2020)
8. Institute of Solar Technology Registered under Intellectual Property India, Govt. of India
9. Registered under 80G and 12A and CSR Act, Govt. of India
10. Awarded Full Accreditation by International Accreditation Organization (IOA) for global education standards.
11. Fully organised Practical and Research Lab at GATE Trust Howrah, West Bengal
12. GATE Research - Research unit of Global Advanced Training and Educational Trust. You can Write & Publish a Review/Research paper,
---
---
Howrah, West Bengal Offline classroom class Jan - 2023. Submit Registration
Quick Inquiry Form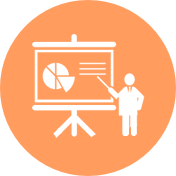 Interactive Classes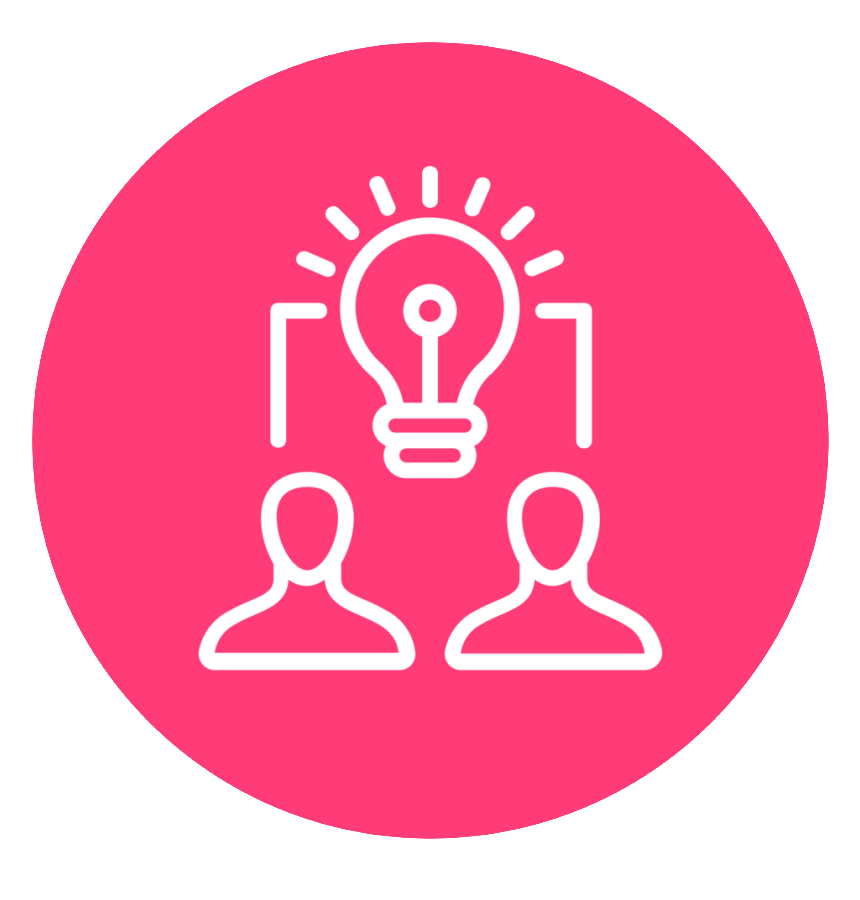 Practical & Doubt Classes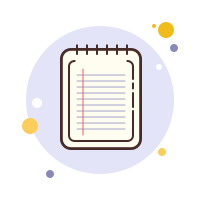 E-Library Study Materials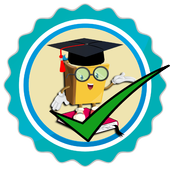 Online Examination

Solar Course