India No 1 Solar Business School - Institute of Solar Technology, Regd. under NCT New Delhi, GOVT. OF INDIA
Testimonial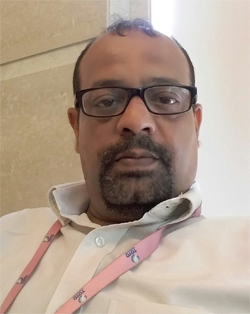 Faculty has in-depth knowledge ready to resolve the queries. The lab is adequate as per training requirements. very satisfactory.
- Ashwani Singhal,
Dy. General Manager at Kohler India Corporation Pvt Ltd

The instructor was committed towards his teaching which was completely presentation based and he answered every question we asked him. The method was completely presentation based which help us to have a better understanding. Very good institute which is imparting a wonderful knowledge about the solar technology which will thus help us in becoming aware of the transition which is taking place in the country and be a part of it.
- Prashant Juneja,
Asst. System Engineer at TATA Consultancy Service Ltd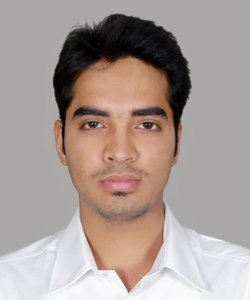 From IST boost my confidence in solar sector carrier, understanding of PV solar system, and designing of ON GRID/OFF GRID PV power plants through practical as well as theoretical way. Lab and lectures helped me to gain every knowledge about designing of PV solar as well as it. Overall I am satisfied, I have gained through iST, IST has a bright future and best of luck to all students who come here to make their career in the solar field.
- Ritesh Kumar Upadhyay,
Project Engineer (Electrical) at REC Power Distribution Company Ltd
Solar Entrepreneur Training Program
Conducted by
Solar Business School - Institute of Solar Technology
Academic research on entrepreneurship training has delivered some interesting findings in recent years, and we think it's time for a fresh look at business training and development for SMEs based on update technology and real support after training. There's one particular stream of research we've been following closely for several years now, and which we think has the potential to revolutionise entrepreneurship training.

At IST, we think a new approach to entrepreneurship training and development is possible. Instead of training entrepreneurs and their teams in a series of technical knowledge, business concepts and then support them through providing solar project in PAN India and encouraging them to establish solar business.

we expect to show that IST SMEs who participate actively in solar business will increase revenues, improve profitability and create jobs more quickly than those that don't.

If you want to become successful solar entrepreneurs, meet with IST career advisor and know more.
Talent + Training + Teamwork = Startups Entrepreneurs Success Way
Talent:
Successful entrepreneurs are definitely born with traits that help them succeed. But it's rare that anyone is born with very high levels of all talents. If someone is born without a lot of natural entrepreneurial talent, support and development will help that person. Those with lower levels of talent will still benefit from support and development, but they likely won't achieve that same level of success.
Training:
The best way to learn is by doing. Through our structured, step-by-step curriculum of training and challenging business-building assignments, you become as the Founder of an enduring company.

First, attaining a deep level of knowledge, expertise and skill in a particular field could help lead to the start of a more sustainable, high-growth business.
Teamwork:
IST is a collaborative ecosystem, where people of all skill sets, backgrounds, and experiences share ideas, best practices, metrics, and feedback. Why? Because helping each other and sharing expertise leads to faster iteration, more efficient innovation, and faster market growth. So no matter how great the idea and how impatient the entrepreneur, IST can help build the basic skills, knowledge and connections people need to start something of value.
IST professional courses for Entrepreneurs
Find key points of training that can fulfill your requirement
PV Technology & Business Management
PV Engineering
Objectives:
Technical Specification of PV Module
,
Bifacial solar modules
,
Fill Factor, Selection of PV Module for your project
,
Calculate optimum tilt angle,
Selection Module Mounting Structure
,
Balance of System selection
,
Case Studies using installed MW scale project design, Drawing
,
calculation, DPR, ROI, Bankable Report
,
Case Studies using installed MW scale project SLD, Power plant Drawing
,
Project Design Guide
,
Simulation programs,
,
Energy Yield Estimates
,
Project Construction, project commissioning
,
Why Choose IST for Training?
Govt. of India Registered Educational Trust
ISO 9001:2008 certified Educational Institute
Occupational Standard Course Module
Hands-on Practical Training Facility (1KWp Rooftop PV system)
World Top Solar Photovoltaic System Design Software Training
Complete Project Design
Live Installation Work at Institute
Study materials developed by National & International Advisory Board
National level Trainer team
Special class conducted by Industrial Persons
E-library facility for all students *
Panel, Inverter and equipments manufacturers link for business
Online Certificate verification
Online Examination
Placement Assistance for pass out students